John Luis Whelpley, a 45-year-old ex-con, was charged on Tuesday with assault and making criminal threats for allegedly attacking a 3-year-old girl with a screwdriver and another victim with a flower pot, golf club and a chunk of concrete in Santa Ana on Christmas Eve, according to the O.C. Register.
Whelpley was charged with four felony counts of assault with a deadly weapon or force likely to produce great bodily injury and one count of making criminal threats, according to court records.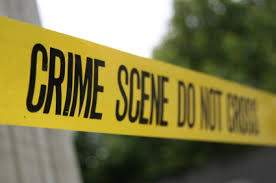 Whelpley, was arrested on Christmas Eve, and is being held on $150,000 bail. He was previously arrested on Dec. 15 and released on Dec. 19 after a warrant was recalled.
Whelpley has previous convictions for a number of charges including robbery, possession of a firearm by a felon, possession of a controlled substance and larceny from 2013 through 1995.