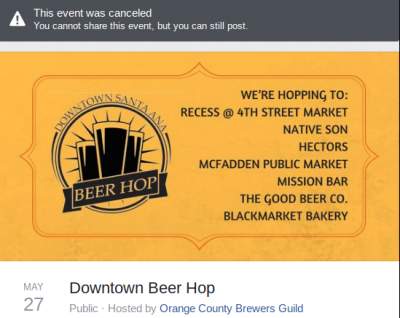 The attack on a woman who exited the Proof Bar in DTSA early on Sunday morning has blown up – it has been covered on CNN and has appeared in newspapers as far away as London. One of our readers posted that the victim of the attack was not from Santa Ana.
In the wake of this attack an upcoming DTSA event, the Downtown Beer Hop, that was set for May 27, has been canceled.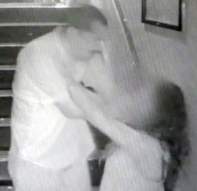 This attack is just the latest act of violence in DTSA to occur over the past few years. You might recall that a young Vietnamese-American woman was stomped to death a few years ago outside the now closed down Crosby Bar in DTSA. And a few years before that a Korean-American man from Irvine was shot to death at a city parking structure in DTSA. Just this month a man was convicted of manslaughter for stabbing a fellow to death at a punk concert in DTSA under the Sarmiento family's Festival Hall.
The bars and restaurants in DTSA rely on outsiders who come to DTSA to hang out in the Artists Village. However the drinking culture, which we are not fans of, has now turned into a marketing disaster for DTSA commerce.
Folks outside of Santa Ana now have many other places they can visit including trendy food halls in several much safer cities. Why come to DTSA and risk their lives while paying the City of Santa Ana's exorbitant parking fees?
Maybe the City should focus on bringing the artists back to DTSA and pull back on encouraging so many bars to open up here?  In particular the efforts by Santa Ana Councilman David Benavides and Santa Ana Planning Commissioner Phil Bacerra to extend bar hours to as late as 4 a.m. need to be permanently squelched!