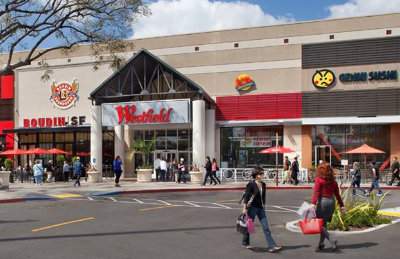 Santa Ana is a city of families – with more people under the age of 18 than any other city in Orange County.  The transition in Downtown Santa Ana to a hipster paradise of bars, high-end restaurants and nightclubs has predictably chased families out of the heart of the city.  Where have they gone?  To the Westfield MainPlace Mall.
You see the majority of Santa Ana's residents don't want to pay $20 for raw hamburgers at the Playground.  They don't want to drink until 2 am.  They don't have an interest in the arts.  They are just trying to raise their kids, get them educated and live a good life.  What DTSA has turned into has no appeal to most of us – although it does attract the insecure folks who want to feel like they are hip.
I took my family on vacation this summer to San Luis Obispo.  We really enjoyed their downtown.  It was hip but family friendly at the same time.  There were chain restaurants, like Habit Burger, in addition to the foodie joints.  Orange County has a few downtowns like that too – I like the one in Brea and the Huntington Beach boardwalk.
I venture into DTSA once in a long while but mostly avoid it.  And it isn't for a lack of income.  I took my family shopping at the MainPlace Mall today and we spent about $500 on clothing.  The Labor Day sales were pretty good.  The Mall was full from one end to the other.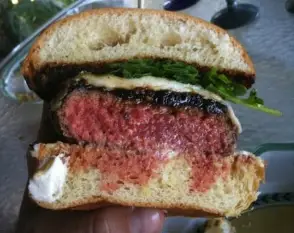 And the MainPlace Mall is going to get better.  They are adding a 24 Hour Fitness and Round 1 Entertainment, a Japan-based company that offers activities including bowling, arcade games and private karaoke rooms.  And several new restaurants are coming to the MainPlace Mall including a Blaze Pizza.  I can't wait for that!
The MainPlace Mall is also adding a second family lounge as part of a $50M renovation.  Imagine that.  The MainPlace Mall is making their shopping center even more family friendly even as DTSA chases out the families.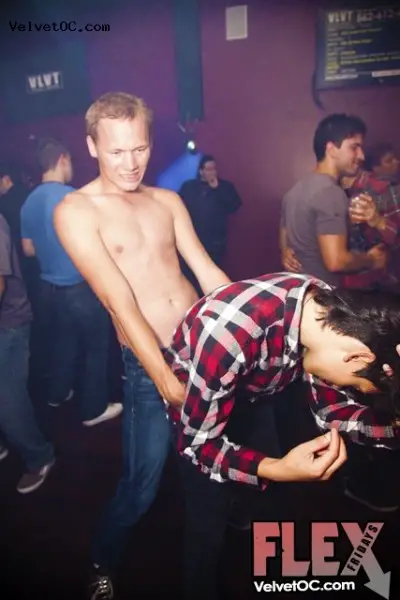 DTSA is lost to the families of Santa Ana.  Oh well.  We don't need DTSA.  Let the hipsters have it.  They are going to implode in time.  DTSA cannot sustain all those bars and expensive restaurants – not with our city's demographics.  The Santa Ana streetcar won't be ready for a couple of years so the hipsters can't look to that for their survival.  And the One Broadway Plaza Tower doesn't seem any closer to being built.  So the thousands of new office workers that the OBP Tower might bring to Santa Ana remain a pipe dream.
There are gourmet food halls opening up all over Orange County. The one that Ryan Chase and the Quinn family are working on is surely doomed.  Why will people from south Orange County come here when they can go to food halls in Tustin or in Mission Viejo?
There are artists grousing on Facebook about all the revenue they think they bring to this city.  And they even want the city to provide them with free or discounted housing.  What a joke.  Two of my kids are in the arts but they are smart.  My daughter is a fashion designer and my son is finishing his last year at UCLA with degrees in Film and in English.  He is also a musician and a clever lad.  My kids are in the arts but they are not begging anyone for anything and they are going to be financially independent.
We are not responsible for artists who can't figure out how to make a living.  That is their problem.  And now that DTSA is going even more upscale the artists are finding themselves priced out of their Village.  Perhaps they can get real jobs at the MainPlace Mall?