Think about it. Tom Daly, a career Democratic politician who is representing the 69th Assembly District – the most Hispanic legislative seat in Orange County, and Janet Nguyen, the Republican County Supervisor who is running for the 34th State Senate District, are both in the same hot seat. Both have been challenged by popular Latino candidates. Daly is facing off in the June Primary against SAUSD Trustee Ceci Iglesias while Nguyen is being opposed by a college Trustee, Jose Solorio, who previously served in the 69th Assembly District.
I know for a fact that Solorio is thrilled that Nguyen is in the race as she is so corrupt that it is going to be easy for him to slam her in the mail. He won't do that now as he will hold his fire for the November General Election. And as we wrote earlier this week, Solorio is very busy overseeing a massive Latino voter registration effort in Central Orange County.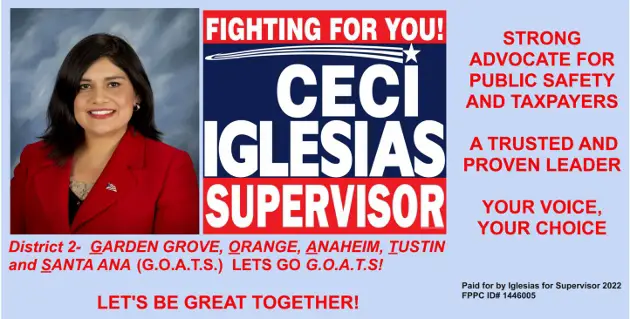 Nguyen could not have been pleased to see Iglesias get into the race against Daly. Iglesias will bring out the Latino vote and they will surely vote for Solorio, not Nguyen, in the 34th State Senate District. I don't see much crossover vote for Nguyen from Iglesias supporters. Not after what she did to CalOptima, the public agency that oversees health benefits for OC seniors.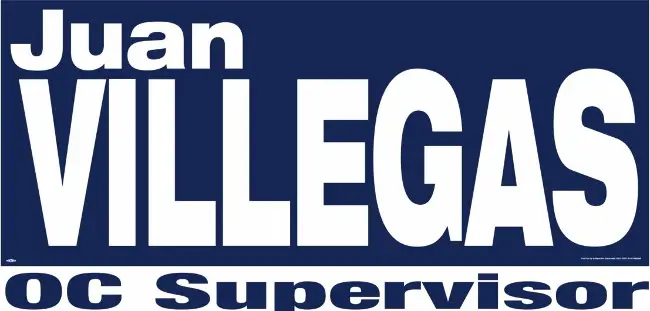 And there is another option for Republicans in the 34th State Senate District. They can vote for the real conservative in the race, Dr. Long Pham, a retired engineer. He also has a strong background in education as he served previously on the OC Board of Education and he has three college degrees.
As for Daly, he was known for being anti-Latino when he served on the Anaheim City Council. He took the point in trying to drive Anaheim's poor motel families out of the city. He opposed the opening of a Mercado in his city and he now is opposed to a ballot measure that will change Anaheim's City Council elections to a ward-specific model that will lead to the election of more diverse candidates in Anaheim. Daly also supported the giveaway of millions of tax dollars to a wealthy hotel developer, who ought to be funding his projects himself.
I don't see how Daly and Nguyen can prevail in their races without any Latino support. Yet that is where they are and the campaigns of Iglesias and Solorio have really put Daly and Nguyen in a pickle. When they lose we will have no choice but to blame their respective political parties.
The Democrats never should have allowed Daly to run for the 69th Assembly District. Now they are stuck with him and will have to own up to this when he loses the seat to Iglesias.
As for the OC GOP, it is no surprise that their Chairman, Scott Baugh, has lined up with Nguyen. Baugh is a lobbyist and Nguyen knows how to buy them off. Pham, her Republican opponent, is running to serve the people. Make no mistake about it. Nguyen is running to serve special interests.
The OC GOP has in fact doubled down on Asian candidates, with Young Kim running in the 65th Assembly District and Michelle Steel, a Korean-American, running for the OC Board of Supervisors. But while Daly is toast the Democrat in the 65th Assembly District, Sharon Quirk-Silva, is a Latina and as a former teacher and Fullerton Council Member she has a large following in north Orange County. Daly's only fans, like Nguyen's are special interests.
Will the OC GOP support Iglesias? I hope so but don't hold your breath. They already rejected the endorsement request of another Latino candidate, Carlos Vazquez, who is taking on Congresswoman Loretta Sanchez. Vazquez is opposed by another Republican, John Cullum, but I can't see him prevailing in the very Hispanic 46th Congressional District. The OC GOP should have lined up behind Vazquez, who is actively running and has been working hard in Santa Ana.