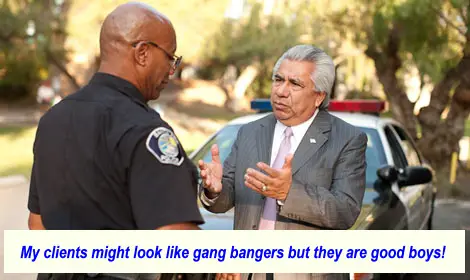 Santa Ana Mayoral candidate Alfredo Amezcua finally has put up some "Issues" on his campaign website. 
I spoke to Amezcua recently and asked why he had not done more to explain his positions.  He said he was afraid that incumbent Mayor Miguel Pulido would "steal his ideas."  It is hard to believe that a politician with as much experience as Pulido would resort to such a thing – particularly since Amezcua's ideas don't amount to much. 
Here then are Amezcua's ideas:
Rebuild!…our city's image by making our streets safe for every resident, in every neighborhood, repairing our streets and broken infrastructure and celebrating the diversity of our community.

Renew!… our public schools by creating and maintaining an ongoing dialogue between parents, students, teachers, the school board and City Hall.

Revive!…our city's economy by supporting those businesses which we already have, bringing in new businesses that will benefit our whole city and by making Santa Ana an affordable and friendly place for all businesses, both current and new.
Is it just me or is all of this rather short on details and really just a bunch of feel-good political-speak?
How does Amezcua plan to accomplish any of this?
What else does Amezcua have to say on his website?  Not much, just this:
It's time for leadership that puts Santa Ana first! As a lifelong resident of our city, an attorney, and a small business owner, I know many challenges we face. I seek to be a mayor who ensures: economic prosperity, public safety, and educational opportunity.
That is very nice.  Again, no details.
Now let's analyze what little information we can glean from Amezcua's comments.
He says he wants to support new businesses.  Yet he is against two of the city's biggest proposed developments -the Transit Zone and One Broadway Plaza. 
And Amezcua is allied with a business owner named Mike Tardiff, who singlehandedly chased away a Buffalo Wild Wings restaurant that was supposed to anchor a food court on 17th, near the Orchard Hardware Supply Store, not far from Tustin Ave.  That food court is now all but dead and the Buffalo Wild Wings company opted to open their first Orange County location elsewhere. 
Amezcua says he wants safe streets.  Fair enough.  But he offers no ideas as to how we will achieve this.  Our city already spends a majority of our overall city budget on police and fire services.  But the state budget crisis has wrecked our own city budget.  We have a hiring freeze in place all over City Hall.  So Alfredo, where will you get the money to fund your safety ideas, whatever they may be?
And it should be noted that Amezcua routinely defends the very same gang bangers who endanger the residents of our city.  That is his right, and they are deserving of legal defense services, however it seems incongruous for him to argue that he wants to advance public safety when he effectively undermines it in his professional capacity, every single day.
Finally, Amezcua opines about education and wanting to start a dialogue.  How nice, but what the heck does that amount to?  We are the youngest, and poorest, city in Orange County.  We have a lot of single parent households.  We have significant gang problems and a thriving drug trade.  How is dialogue going to resolve any of that?
And don't forget that Amezcua was elected to the Rancho Santiago Community College District's Board of Education.  But he quit. He walked away from his responsibilities. 
And what did Amezcua accomplish as a RSCCD Trustee?  Well, he supported a project labor agreement that wasted taxpayer money and slowed down construction projects.  He also supported wasting a ton of bond money on a Deputy Sheriff Training Academy that we did not need.  And when the College President at Santa Ana College turned off the fire sprinklers – and didn't tell anyone, Amezcua did not call for the firing of any of the employees at that school.  When the same college president got caught building a secret shower in her office, with public money, Amezcua looked the other way.
Is that what we can expect from Amezcua on the education front?  If so, God help us!
If Amezcua truly wants to be taken seriously, he needs to be more clear as to what his intentions are.  We know what Pulido has to offer.  Lord knows what we will get from Amezcua if he somehow wins in November.