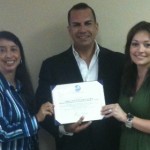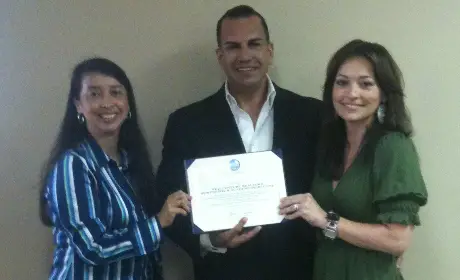 Adela Olivares, Henry De La Isla, Jacqueline Ienni, Partners at Academy Mortgage, New Century Realtors & Sur Pacific
The Partners and Team Members of New Century Realtors, Sur Pacific and Academy Mortgage are participating in the Fiestas De Independencia event, which will be held on September 18 and 19, in downtown Santa Ana, with a companywide Give Back Program:
"Teaching Today for Tomorrow, Home Ownership made Possible!"
Their plan is to educate, network and empower the Hispanic community with basic financial information to purchase a home.
Their Team Members will assess their current financial situation then direct them to the correct specialist to assist them further.
Their companies' believe in the old adage, "Give a man a fish; you have fed him for today. Teach a man to fish; and you have fed him for a lifetime."
This will begin to fulfill the partners' passion to give valuable information to others who have yet to realize the American Dream of becoming a homeowner.
Academy Mortgage Corporation and New Century Realtors are located at 2670 North Main St., which is located at the southwest corner of North Main St. and Memory Lane, just south of the MainPlace Mall, in Santa Ana.