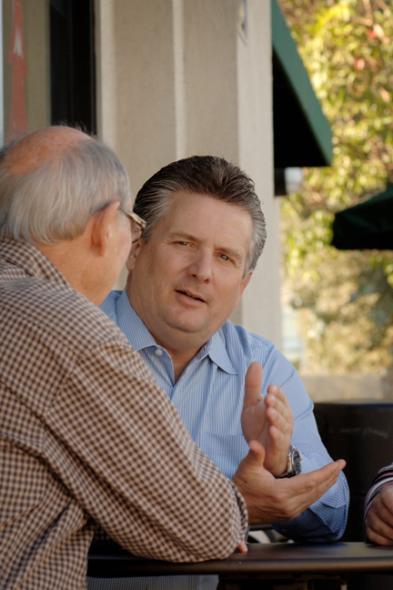 Anaheim Deputy Chief of Police Craig Hunter
There are three candidates running for Orange County Sheriff.  One of them is the appointed incumbent, Sandra Hutchens.  The others are Bill Hunt, a former Orange County Deputy Sheriff, and Craig Hunter, the Deputy Chief of the Anaheim Police Department.
Hunt ran against former O.C. Sheriff Mike Carona, who resigned as Sheriff after he was indicted last year.  Carona fired Hunt after the election, allegedly for badmouthing the Sheriff's Department.  Hunt was the Chief of Police in the City of San Clemente, which contracts their police services from the O.C. Sheriff's Department.  While most political speech is protected, Hunt lost his job because his comments were bad form for someone in his position, according to department insiders.
Hunter is not well known outside of Anaheim, but he is very well known in the law enforcement community.  Hunter was also one of several candidates who applied to replace Carona.  He came in fourth in that selection process.
Hunter was born and raised in the City of Santa Ana.  He graduated from Santa Ana High School and just this past December he was inducted into the Santa Ana College Hall of Fame, according to the Santa Ana College's website.  He also earned a Masters in Criminal Justice, at Chapman University. Continue reading→