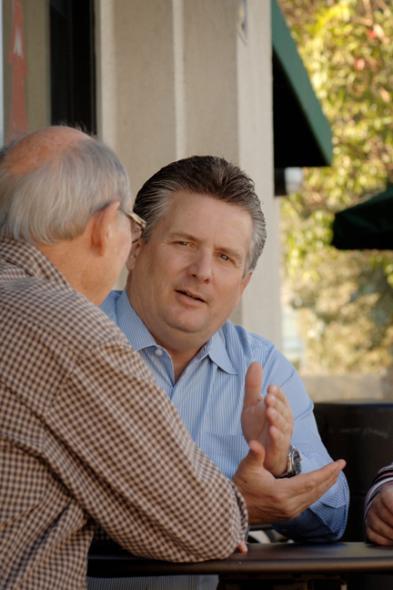 Anaheim Deputy Chief of Police Craig Hunter
There are three candidates running for Orange County Sheriff.  One of them is the appointed incumbent, Sandra Hutchens.  The others are Bill Hunt, a former Orange County Deputy Sheriff, and Craig Hunter, the Deputy Chief of the Anaheim Police Department.
Hunt ran against former O.C. Sheriff Mike Carona, who resigned as Sheriff after he was indicted last year.  Carona fired Hunt after the election, allegedly for badmouthing the Sheriff's Department.  Hunt was the Chief of Police in the City of San Clemente, which contracts their police services from the O.C. Sheriff's Department.  While most political speech is protected, Hunt lost his job because his comments were bad form for someone in his position, according to department insiders.
Hunter is not well known outside of Anaheim, but he is very well known in the law enforcement community.  Hunter was also one of several candidates who applied to replace Carona.  He came in fourth in that selection process.
Hunter was born and raised in the City of Santa Ana.  He graduated from Santa Ana High School and just this past December he was inducted into the Santa Ana College Hall of Fame, according to the Santa Ana College's website.  He also earned a Masters in Criminal Justice, at Chapman University.
Hunter is also a graduate of the FBI National Academy, Command College, POST Leadership Institute, and the Delinquency Control Institute at University of Southern California (USC), according to his campaign website. Additionally, Chief Hunter holds a community college teaching credential, and he has lectured and been published on topics such as tourist policing, crisis management, terrorism, and leadership.
As Deputy Chief of the Anaheim Police Department, Hunter oversees one of the most successful police departments in California.  Anaheim has over 300,000 residents, and the Anaheim Police Department employs 400 sworn officers and a support staff of over 173, according to the City of Anaheim's website.
Anaheim is the tenth largest city in California.  Their police department not only has to keep thousands of residents safe, they also have to contend with millions of tourists and sports fans on a routine basis.  According to Hunter, Anaheim is the safest resort town in the nation.
The O.C. Register reported last December that violent crime went down in Anaheim by 7.9%, according to the latest FBI report.  By comparison, violent crime went up in the City of Irvine by 42% in the first six months of 2009.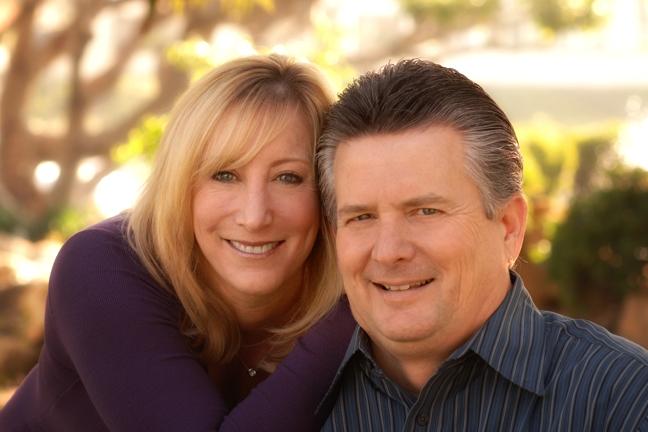 Craig and Lisa Hunter
Hunter's Police Department also has their own blog, which is generally a rarity in municipal government, although it should be noted that the O.C. Sheriff's Department also has a blog.
Can Hunter win against an appointed incumbent and a past candidate for Sheriff?  He thinks so, but he admits that it is more likely that he will force a run-off with Hutchens.
While Hunter and Hutchens will run as law enforcement officials, Hunt has a disadvantage in that he is now a private investigator.  Hunt also saw his recent fundraiser backfire.
Hunt invited controversial Maricopa County Sheriff Joe Arpaio to serve as his keynote speaker.  Dozens of protestors showed up to speak out against Arpaio's record on immigration and civil rights.  The event was also attended by Barbara Coe, the head of the California Coalition for Immigration Reform.
By contrast, Hunter enjoys good relationships with Latino activists in Anaheim.  He has been endorsed by several local Latino leaders and is pursuing further endorsements.
Hunter's campaign is being managed by Tim Clark, a Republican consultant with a solid reputation.
Want to find out more about Hunter?  Click here to send him an email.  Or click here to visit his campaign website.