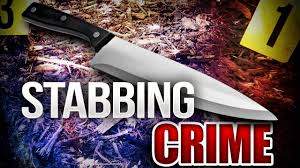 A 24-year-old Santa Ana woman used a knife to attack a 36-year-old woman at the 400 block of South Birch Street, in Santa Ana, on Monday night, just before 9 p.m.  But the other woman was able to disarm her younger attacker – and she then used the knife in self-defense, according to the O.C. Register.
The attacker ended up being hospitalized in serious condition. She is expected to survive her wounds.  But she is also expected to be arrested on possible charges of assault with a deadly weapon.
Monday night after she was injured with the knife she had been attacking another woman with, police said.
SAPD police officers recovered the knife and questioned the woman who was attacked.  She was released after being questioned.
The police do not know why the two women got into a fight but they did report that no one else was injured in the fracas.
This incident occurred in Santa Ana's Ward 2, which is represented by Santa Ana Councilwoman Michele Martinez.