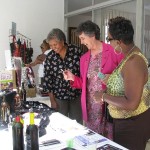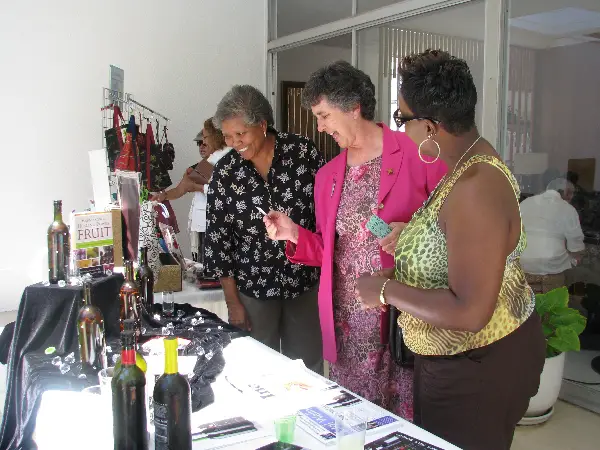 FOR IMMEDIATE RELEASE
CONTACT: Terri Galvan, WISEPlace, (714) 542-3577 ext. 22/tgalvan@wiseplace.org
WISEPLACE HOLDS ANNUAL MEETING AND CELEBRATES 86 YEARS OF SERVING WOMEN
SANTA ANA, Calif.- WISEPlace, a transitional housing program that assists destitute and homeless women in Orange County regain their independence and return to the community, celebrated its 86th year serving women on Monday, July 26, 2010. The celebration was part of the organization's Annual Meeting where the accomplishments of the year were highlighted and goals for the future were announced.
Linda Clair, Vice President of U.S. Bank, accepted her second term as WISEPlace's Board President. Clair has made tremendous strides at WISEPlace and has received the prestigious U.S. Bank Five Star Volunteer Award honoring her accomplishments as President of the WISEPlace Board of Directors. Clair will be alongside: V.P. of Governance, Kimberly Kepler; V.P. of Fund Development, Catherine Spear; Secretary, Janet Webb; Treasurer, Andrea Ekstrom; Jeanette Hughes; Pete Mangosing, and Michele Ryan.
In addition, WISEPlace honored supporters Tim and Michele Ryan with the Lukens Legacy Award .This award is presented to an individual or couple who have given financially, of their time and perhaps most importantly from their heart to WISEPlace. Tim, CEO of the Honda Center, and Michele, WISEPlace Board member, were the presenting sponsors for WISEPlace's 10th Annual 'Home for the Holidays' event, raising over $100,000 for the organization.
# # #
WISEPlace has an 85 year history of offering resources for Orange County women and children. Initially the South Orange County YWCA, the agency has provided housing and support services for homeless women since 1987. WISEPlace meets basic needs such as housing, food, clothing, physical and emotional nourishment, as well as vocational and life-skills training. The Hotel for Women is one of the only transitional housing programs in Orange County that accepts women who do not have dependent children with them. A WISEPlace second stage program, Positive Step, provides extended housing for up to two years for program graduates.