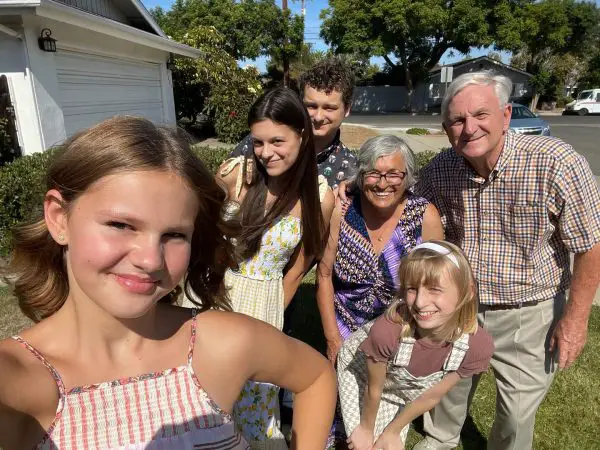 There are two candidates running to represent Santa Ana in the 68th Assembly District, in the upcoming November General Election.That district includes most of Santa Ana and parts of Anaheim and Orange as well.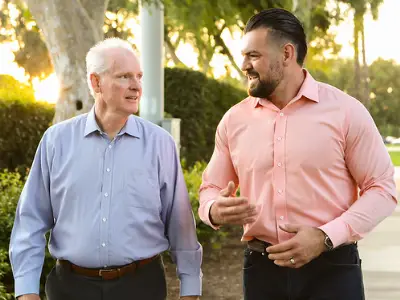 One of the candidates, Mike Tardif, is a longtime resident of Santa Ana, where he also started and grew a very successful sheet metal business. The other candidate, Avelino Valencia, was part of Anaheim Mayor Harry Sidhu's cabal, as a Council Member. Sidhu has recently resigned as the FBI investigates corruption in Anaheim. Valencia also works for Assemblyman Tom Daly, who opted not to run for reelection after the FBI began their investigation.
Who will you vote for in the race for the 68th State Assembly District?
Tardif's top priorities are to:
To put a dent in the Sacramento one party rule super-majority which is harmful to Californians.
To reduce crime and protect public safety – I support the repeal of Proposition 47 and Proposition 57.
I support a robust and varied school choice program, including public charter schools.
Tardif also supports repealing the unpopular California Gas Tax.
Here is Tardif's campaign statement:
Inflation is Out of Control. Democrat politicians have thrown our households and livelihoods off track. We have fewer resources and less money to care for our loved ones – that is why I am running for State Assembly. As a small business owner for over 30 years and active member of our community, I understand the challenges businesses and families face to make ends meet.

We need government accountability, transparency and fiscal responsibility. The Democrat-led California legislature continues to increase taxes, champion their big government socialist agenda, and impose regulations that damage our economy. Their misguided policies have made groceries, gas, energy, medical care, water, and housing less available and unaffordable.

California's preK-12 education system is among the lowest rated in the country. Families should not be held hostage to District public school boundaries. Families in Santa Ana, Orange, and Anaheim need educational options – including District Schools, Public Charter Schools, Homeschooling and Online Learning. Parents' Rights must be protected because Parents know what is best for their Children's Education.

Our criminal justice system must protect our communities. Democrat Supermajority policies have put criminals above families and businesses. I support the men and women who are protecting our neighborhoods. Safety requires fully funding law enforcement and working with them for accountability to our communities.

We have a unique opportunity to make changes in Sacramento and bring needed resources to Assembly District 68. I would be honored to have your vote.
Valencia says "I'm running for State Assembly because Orange County deserves an experienced and reliable legislator who has a laser-focus on delivering results."
Here are the issues Valencia notes on his campaign website:
REDUCE HOMELESSNESS by building housing and investing in mental health.
FULLY FUND PUBLIC SCHOOLS and recruit and retain the best teachers.
HELP LOCAL BUSINESSES recover and create more good paying jobs.
COMBAT CLIMATE CHANGE, protect open space, and ensure clean air.
ENSURE QUALITY HEALTHCARE for every Californian and protect public health.
INCREASE THE NUMBER of local students attending CSU and UC schools.
MAKE NEIGHBORHOODS safer and ensure fast emergency response times.
RESPONSIBLY MANAGE tax dollars and our state's multi-billion dollar budget.
Here is Valencia's Candidate Statement:
I'm running for State Assembly because Orange County deserves an experienced and reliable State Assemblymember who has a laser focus on delivering results. My background and career are rooted
here, and it's been my honor to serve Orange County as a local City Councilmember, former City Budget Commission Chair, and Chief Deputy to State Assemblymember Tom Daly.
As a State Assemblymember, I'll work to:
Create good-paying jobs & help local businesses recover.
Make neighborhoods safer & improve emergency response times.
Reduce homelessness by investing in housing & mental health.
Fully fund schools & expand investments in youth programs.
Combat climate change & ensure clean air and water.
Ensure quality healthcare for every Californian.
I grew up in Orange County as the son of immigrant parents who built a successful small business. I attended local public schools and earned a bachelor's degree from San Jose State University
and a master's degree in Public Management from Johns Hopkins University. My high school sweetheart and now wife, Dr. Monica Valencia, is a local elementary school principal.
I am proud to have the support of groups representing local firefighters, paramedics, nurses, sheriff's deputies, and police officers. I have also earned endorsements from elected, community, and education leaders from throughout Anaheim, Orange, and Santa Ana.
If you would like to speak with me before casting your ballot, please contact me directly at (714) 485-6864 or visit www.AvelinoValencia.com. I hope to earn your vote.
Who will you vote for? To us Valencia seems like business as usual in a state that is not heading in the right direction.