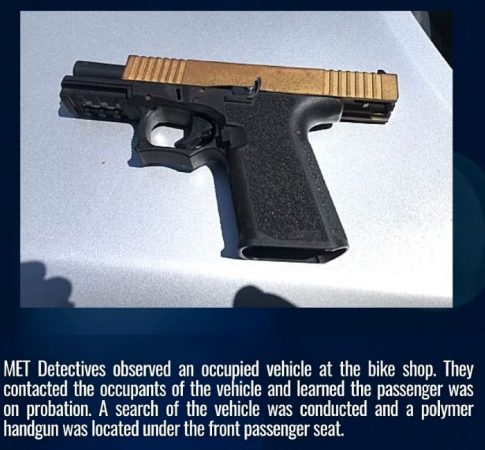 The SAPD has announced their gun seizures for the week of August 13, 2022.
SAPD MET detectives spotted a suspicious occupied vehicle at a bike shop. They contacted the individuals in the vehicle and learned that the passenger was on probation.
The officers searched the vehicle and found a polymer handgun under the front passenger seat.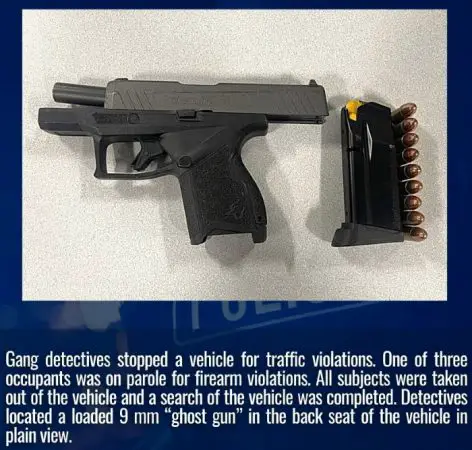 SAPD gang detectives stopped a vehicle for traffic violations and discovered that one of the three occupants in the vehicle was on parole for firearm violations.
All of the subjects were taken out of the vehicle and the detectives then searched the vehicle.
The detectives found a loaded 9mm ghost gun in the back seat of the vehicle, in plain view.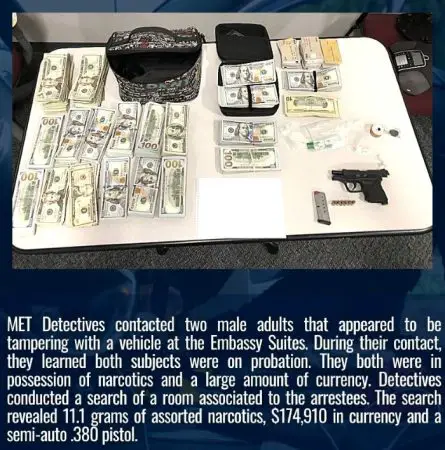 SAPD MET detectives contacted two male adults that appeared to be tampering with a vehicle parked at the Embassy Suites.
During their contact the detectives learned that both of the subjects were on probation.
The subjects were both in possession of narcotics and a large amount of currency.
The detectives then searched the hotel room associated with the arrestees. The search revealed 11.1 grams of assorted narcotics, $174,910 in currency and a semi-automatic .380 pistol.