SANTA ANA, Calif. – A Beverly Hills surgeon has been sentenced to 10 years in state prison for stealing nearly $38 million in an elaborate insurance fraud scheme that involved hiring body brokers to pay patients at Southern California sober living homes to undergo medically unnecessary surgeries, medical testing, and other medical procedures. This is the largest prison sentence for a provider in California workers' compensation insurance fraud.
Dr. Randy Rosen pleaded guilty on August 12, 2022 to eight felony counts of insurance fraud and two aggravated white collar crime enhancements for a loss over $500,000 in two separate cases in connection with recruiting and hiring numerous body brokers to find and pay patients to have medically unnecessary Naltrexone implant surgeries and cortisone shots.
Rosen was ordered to pay $9.1 million in restitution and lifted more than $22.35 million in outstanding workers' compensation liens which frees that money for other injured workers.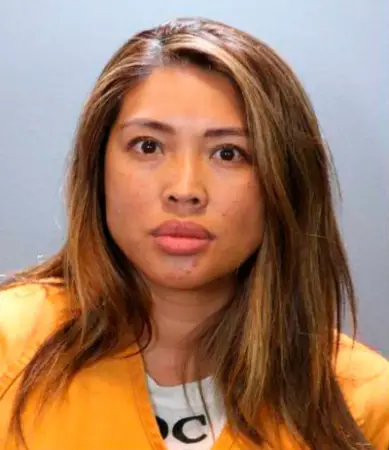 Rosen's girlfriend Liza Visamanos, 43, of Los Angeles, guilty to two felony charges of insurance fraud. She was sentenced to one year of home confinement, formal probation, and ordered to pay restitution.
"This is the largest prison sentence for a provider in a California workers' compensation insurance fraud," said Orange County District Attorney Todd Spitzer. "Dr. Rosen used vulnerable sober living patients who were desperately trying to battle their demons as an ATM machine to make a buck. He didn't care about his patients; he only cared about making as much money as possible. I refuse to allow these body brokers to traffic human beings as part of a thinly disguised plot to strike it rich. People battling addiction and the people who love them are looking for a lifeline to help save them. Dr. Rosen not only grabbed the lifeline out of their hands, he billed the insurance companies to do it."
Prosecutors charged Rosen with billing numerous insurance companies for the unnecessary procedures performed on drug-addicted patients. The patients were never informed of the fact that patients were being trafficked and paid for these procedures. Due to this massive scheme and conspiracy, the insurance companies were fraudulently billed approximately $600 million and paid out approximately $50 million dollars.
Rosen, 59, of Los Angeles, and Visamanos were arrested June 30, 2020 by the Orange County District Attorney's Office on nearly $52 million warrants which equals the amount stolen as a result of the scheme.
In addition to submitting patients to medically unnecessary procedures, Dr. Rosen also required the patients to undergo unnecessary drug tests which he sent to Lotus Laboratories, which is owned by his girlfriend, for testing. California law prohibits such referrals where the physician or his immediate family has a financial interest with the person or entity receiving the referral. It is alleged that Lotus Laboratories fraudulently billed at least 22 different insurance providers more than $3 million.
Thomas Douglas, of Playa del Rey, Shea Simmons, of Jeanerette, Louisiana, and Patrick Connolly, of Los Angeles, also face felony charges for their involvement in the scheme.
Deputy District Attorneys Vincent Marinaccio and Alex Brown of the Insurance Fraud Unit prosecuted this case.