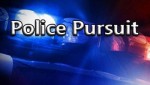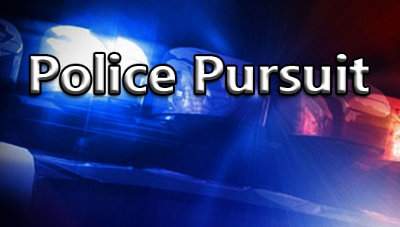 Miguel Umana, 30, an armed parole violator who uses the nickname "Little Stomper," was arrested by the SAPD after leading the police on a crazed pursuit that injured three people when he crashed into a stage at the Fiestas Patrias event, on Friday night, according to the O.C. Register.
The police chase began when an SAPD police officer tried to pull Umana over at the 800 block of South Cypress Ave., at around 8:30 p.m. on Friday night. The police officer had identified Umana as a wanted parolee at large.
Umana, who was driving with a female passenger in a white PT Cruiser at the time, took off, instead of stopping. A police helicopter tracked him down as he headed to Downtown Santa Ana.
Unbeknownst to Umana, there were quite a few residents in DTSA, who were making preparations for this weekend's Santa Ana Fiestas Patrias festival, which celebrates the independence and heritage of several Latin American countries, including Mexico.
Umana smashed his car through the area, eventually crashing into a corner of the Fiestas Patrias stage that was being erected at the corner of 4th Street and French Street. Clearly Umana did not know that our City Council, our overpaid City Manager and our inexperienced and ineffective Police Chief have all declared that crime is going down in our city!
When Umana's car hit the stage, part of the stage collapsed, hitting an unidentified 17-year-old boy in the head and knocking him out.  The victim ended up being taken to a local hospital, where he was checked for a head injury and treated for abrasions. Two other people who were also hurt were treated at the scene for minor injuries.
Umana's car was jammed under the collapsed stage, however he was able to back the vehicle out and he continued to flee from his police pursuers.
Before long Umana crashed again in a nearby neighborhood. This time he and his female passenger left the damaged vehicle and tried to get away on foot. The SAPD responded by blocking off the neighborhood as they began searching the homes in the area for the suspects.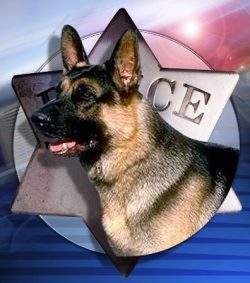 A K9 police dog was the hero of the night as he found Umana, as he tried to hide in the attic of a home at the 1500 block of East 4th Street, near Eastside Avenue, just after 11 p.m. Umana was treated for dog bites as he was arrested. He had blood flowing from his face and arm.
The family in the home where Umana was caught told the police that the suspect forced his way in and then offered them cash to let him hide, according to the SAPD. The family took off and abandoned their home to Umana. None of them were hurt.
Unfortunately Umana's female passenger was not found by the police.
The police found a loaded handgun and drugs in Umana's abandoned car.
Umana was wanted for a parole violation. He has a long history of previous arrests for drugs, vehicle theft and a previous police pursuit, according to court records. He was arrested this time on suspicion of having a loaded firearm, drug possession, evading police and felony hit and run.
This incident began in Santa Ana's Ward 2, which is represented by Santa Ana City Council Member Michele Martinez.