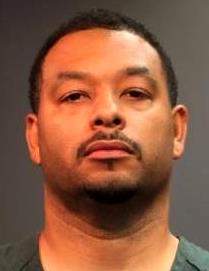 A Riverside man, Walter Levar Mallet, 37,  was arrested by Santa Ana police in an undercover sting Wednesday over the theft, on May 22, of high-end computer parts from a computer manufacturer located at the 1300 block of East Edinger Avenue, according to the O.C. Register.
Mallet is thought to be one of three hooded men who smashed a glass door to get into the computer business, where over the course of several hours they made off with around $400K worth of computer components that are used in aircraft and medical equipment, according to the SADP.
The SAPD investigators are not sure how the burglars were able to disable the computer manufacturer's security system for three hours.
Police investigators were tipped off that Mallet was trying to sell computer equipment on eBay.  The investigators bought $2K worth of computer components from Mallet, via eBay, for only $200.
Then the investigators asked to meet him in person for a bigger purchase.  He agreed to sell them $50K worth of computer equipment for only $15K in cash.
The overconfident Mallet showed up on Wednesday to make the deal and he even brought along his wife and his 18-month-old son.  The SAPD investigators arrested him on suspicion of possessing stolen property.  They also detained his wife and son but they were eventually released.  However the investigators are still trying to determine if the wife was involved in the burglary as well.
The SAPD investigators also searched Mallet's home in Riverside where they found what is believe to be more of the equipment that was stolen in march.  They are going to meet with the business owners to try to identify the property.
The SAPD is still trying to determine if Mallet was at the May burglary and what role he played, if any.  If you have a tip about the burglary please call the Orange County Crime Stoppers at 855-TIP-OCCS.