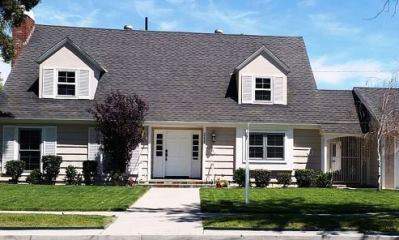 Five days after a hearing on the first reported short-term rental in Santa Ana drew dozens of outraged West Floral Park neighbors, City Council members unanimously directed city staff to come back with options on imposing a moratorium on such rentals citywide, according to the O.C. Register.
The West Floral Park neighbors asked the City Council to do something about short term rentals of homes after a Los Angeles based realtor, Sarah Greenberg, bought a home in their neighborhood, at 2239 N. Rosewood Ave., and turned it into a rental party house.
Ward 2 Councilwoman Michele Martinez, who does not represent Ward 3, took action on the neighbor's request.  The Councilwoman in Ward 3, Angie Amezcua, was accidentally elected a few years ago after not running a campaign and continues to be a mostly absent Council member.
Martinez said she supports short-term house rentals such as Airbnb but she pointed out that the City of Santa Ana "does not have clear or concise rules on how to mitigate them when they become problematic like the one in West Floral Park."
City staff will present the City Council Members with two moratorium options at the next City Council meeting, on Sep. 15.  If the Council Members pass an emergency moratorium then a ban on the long term party house rentals would be effective right away but only for 90 days. A moratorium via the public notice process would require two readings for approval but last one year.
The city staff will need time to conduct a study on the rentals' impacts and enacting any laws around them.
Unfortunately Greenberg may be able to continue renting the home on North Rosewood Avenue to disruptive party-minded tenants.  Greenberg is waiting for an independent hearing officer is expected to issue a final decision on her operation's legality within 10 days of the Aug. 27 administrative hearing during which she appealed two citations.
This entire mess should have been handled by the City Council and city staff a while ago when these problems cropped up in other California cities.  As usual they waited until it was too late.