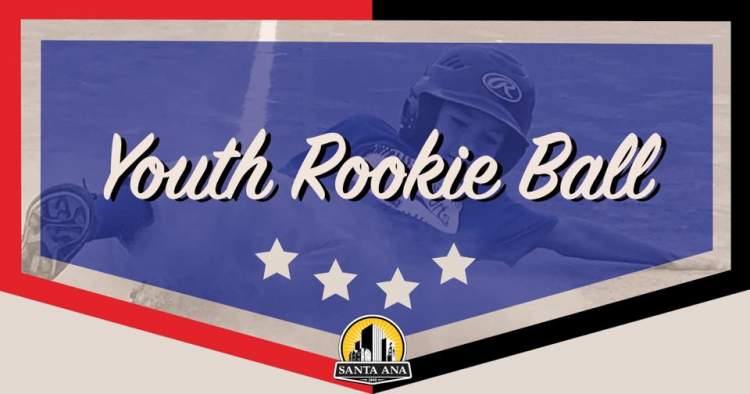 The City of Santa Ana's Youth Sports co-ed Rookie Ball Program is back. The program begins on Tuesday, June 1, and is open to youth ages 3 to 14. Registration is required at https://secure.rec1.com/CA/santa-ana-ca/catalog. Registration is open from May 10 through May 28, 2021.
Registration fee is $38.00 per child and it includes a team shirt, cap, participation trophy and an 11 weeks program of practices and games culminating in a celebratory closing ceremony. Volunteer coaches needed!
For additional information, see program flyer or contact the Youth Sports office at (714) 571-4264.
El Programa de Deportes Juveniles Rookie Ball de la Ciudad de Santa Ana está de regreso. El programa comienza el martes 1ro de Junio y está abierto a niños/as entre las edades de 3 a 14 años. Inscripción es requerida en https://secure.rec1.com/CA/santa-ana-ca/catalog. La inscripción está abierta del 10 de Mayo al 28 de Mayo del 2021.
El costo de inscripción de $38.00 por niño/a incluye la camisa y cachucha del equipo, trofeo de participación y el programa de 11 semanas de prácticas y juegos culminando en la celebración de ceremonia de clausura. Se necesitan entrenadores voluntarios!
Para más información, favor de ver el volante del programa o comunicarse a la Oficina de Deportes Juveniles al (714) 571-4264.