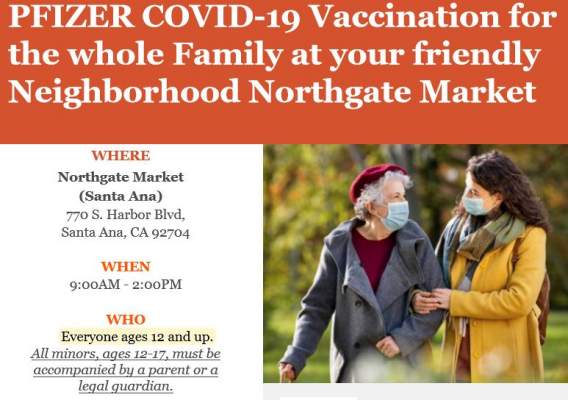 There are quite a few opportunities coming up in and around Santa Ana to get your COVID-19 vaccine. Here is a rundown of the clinics you can go to so you can get your vaccine:
Get the Pfizer COVID-19 vaccine at Northgate Market
The first dose of the Pfizer COVID-19 vaccine will be available at the Northgate Market located at 770 S. Harbor Blvd., in Santa Ana, on May 21, 2021, from 9 a.m. to 2 p.m. The second dose will be available on June 11, 2021.
The vaccine will be available for everyone ages 12 and up. All minors ages 12 to 17 must be accompanied by a parent or legal guardian.
Please be sure to bring your photo I.D. or other form of identification and your insurance card, if applicable.
Schedule your appointment at www.tinyurl.com/NorthgateMercyCovidVax. You will be asked to provide a phone number or email address during the booking process. Consider asking a family member or friend to help book the appointment if needed.
Walk-ups will also be welcome.
For more information please contact Mercy Medical Center Pharmacy at 714-754-1331 or call Danny V. at 714-417-3604.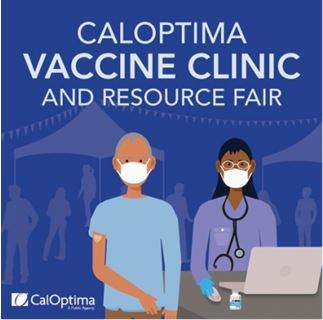 CalOptima Offers COVID-19 Vaccines
To boost access to COVID-19 vaccines for CalOptima members and their families, CalOptima and the Orange County Health Care Agency are partnering to offer local vaccination events at the CalOptima offices in Orange on the following dates:
Saturday, May 22, 9 a.m. to 5 p.m. (1st dose)
Saturday, June 5, 9 a.m. to 5 p.m. (2nd dose)
Saturday, June 12, 9 a.m. to 5 p.m. (2nd dose)
In addition to vaccine administration, the events feature resource fair booths with information about other supportive services available in the community, including participation by the Social Services Agency, 2-1-1 Orange County, and others. Members are invited to the event via text and offered a $25 incentive to get their first vaccine dose.
CalOptima members can register at www.othena.com and select the CalOptima vaccination site, or if they need assistance with registering/scheduling, they can call the OC COVID-19 Hotline at 714-834-2000.
Members should bring their CalOptima ID Card to the event.
Transportation for CalOptima members can be arranged by calling CalOptima at 888-587-8088.
CalOptima is located at 505 City Parkway West, Orange, CA 92868.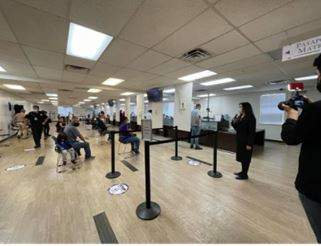 The Mexican Consulate in Santa Ana
Every Thursday from 10 am to 2 pm, the Consulate of Mexico in Santa Ana will be offering free COVID-19 vaccines.
The pandemic has disproportionately impacted our Latino community. Having a mobile site at the Consulate will allow our community members to get their COVID-19 vaccine in a place they recognize and feel safe.
Thank you to the Consulate, Consul Monica Ochoa, Consul Patricia Lorenzo, and the OC Health Care Agency staff for organizing this weekly mobile vaccine site for our community.
To get YOUR COVID-19 vaccine at the Consulate, you can make an appointment by calling 714-581-4948 or sending an email to documentacionsta10@sre.gob.mx. Walk-ins are also accepted!
The Mexican Consulate is located at 2100 E. 4th Street, Santa Ana, CA 92705.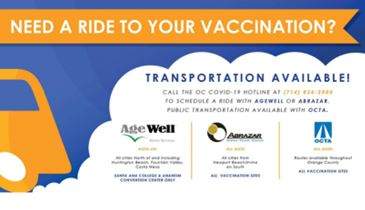 Need a ride to your COVID-19 vaccine appointment?
Call the OC COVID-19 Hotline at 714-834-2000 to schedule a ride with Age Well Senior Services or Abrazar. Public Transportation is also available with OCTA.