Chapter One: The modern local's 2 Year Anniversary Party/St. Patrick's Day
Can't believe it has been 2 years almost….
What a journey… To celebrate this wonderful occasion, we are having our amazing Sunday Brunch with the live music from Rabbi Blue and our delicious Sinatra Sunday Brunch…. and then on to the evening!
Irish Food Specials, from Chef Oge
Awesome Irish Beer's like Moylan's Hop Criac XXXXIPA, Knuckle Head Red IPA from Beachwood Brewing and of course, Guinness flowing endlessly, not to mention our 12 craft tap handles
Irish drink specials and Jameson coming from the rafters, plus a selection of over a dozen Irish Whiskey's and "Irish Mules" with Jameson and our housemade Ginger Beer (because how could we not celebrate GINGER on this special holiday!)
Plus, what Irish Holiday/Anniversary is not complete without live Bagpipes!!!
10AM to 2AM Sunday March 17th….
No reservations, just come down and join the party!
Get ready for a crazy weekend and just apologize to Monday in advance….
Chapter One: the modern local is located at 227 N Broadway, in Downtown Santa Ana.
St. Patrick's Day Celebration at the Olde Ship
Santa Ana's original British Pub, the Olde Ship, is of course having a big St. Patrick's Day Party all weekend long, featuring Mark and Frank performing on Sunday, March 17, from 1 to 4 pm, and Santa Ana's best cover band, Cheap Date, from 7 to 11 pm.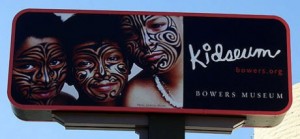 Kidseum – SUNDAY AFTERNOON FAMILY TIME: IRISH TRADITIONS
Sunday, March 17, 1:30 PM – 3 PM
Fee: $6; free to members and children under 2
Leprechauns, four leaf clovers, and the 'wearing of the green' make the afternoon sparkle with culture and tradition. Don't forget to wear green!
Recommended for ages 2 – 8, grandparents & parents (included with admission)
Original Mike's is hosting a  St. Patty's Day celebration on Sunday, March 17, from 12 – 4 pm.  The event features:
Green Beer

Corned Beef Sandwiches
They are located at 100 South Main St., in Santa Ana.
The Orange County Marketplace, at the OC Fairground,  is hosting their 7th Annual St. Patrick's Day Celebration and Green Festival on Sunday, March 17.
The event is located at the OC Fair & Events Center, at 88 Fair Drive – OC Fair & Event Center, in Costa Mesa.
From 10 am – 4 pm, visitors will be able to partake in Irish festivities along with interactive lessons in eco-friendly living. Enjoy the Irish dancing taking that will take place every hour as well as cello performances of Celtic classics. Adults and children alike will appreciate Abbit the Leprechaun's comedy and magic. Festival sponsor Earth Resource Foundation will make "green" education fun with such events as scavenger hunts and recycled art displays.
Local food trucks will be serving Irish and "green" specialties along with their regular menus. Green beer and green lemonade will also be available.
The Santa Ana Elks Lodge is hosting a St. Patrick's Day Celebration tonight, Saturday, March 16th. The festivities begin at 6:00 pm.  Be sure to wear Green!  The Dinner Buffet starts at 7:00 pm.  This is a ticketed event. $17 per person/$20 per person at the door.  This is an all-inclusive Dinner Price.
Tickets on sale at the Lodge Office or Call: 714-547-7794 Ext: 0 (zero).
Buffet Menu
Authentic Corn Beef & Cabbage
Boiled Potatoes and Carrots
Side of Irish "Cloud"
Rolls & Butter
Chocolate Mint Ice Cream for Dessert
Coffee, Decaf, Iced Tea
Dance to the Fabulous Rag Dolls
This is an all-volunteer event! Why Not Come & Help?
The Santa Ana Elks Club is located at 212 S. Elk Lane, by the Santa Ana Zoo.
St. Patrick's Day Hike & Weed with Back to Natives! 
Sun., 3/17/13, 8AM – 1PM
Be TRULY green this St. Patricks Day! Come assist the Back to Natives GREEN SHIRTS in restoring habitat for animals in the San Mateo Wilderness in Orange County's Cleveland National Forest! Our Director of Restoration, Reginald Durant will be speaking in an Irish Lilt. We will be removing non-native thistle, so bring gloves and wear long pants, sunscreen, a hat, and closed toed shoes. Bring a food and a re-usable water bottle filled with water. Kneepads, or something to kneel on, are also recommended. We will meet at the Bravo Burger parking lot at 31722 Rancho Viejo Rd. in San Juan Capistrano at 8AM, carpool to the volunteer site, and return to the parking lot by 1PM. ADULTS ONLY.
RSVP REQUIRED: volunteer@backtonatives.org
McCormick & Schmick's Seafood Restaurant St. Patrick's Day Special 
Address: 2000 Main Street
City: Irvine
Phone: 949-756-0505
Website: www.McCormickandSchmicks.com
Hours: 11:00am – 11:00pm
Irish food specials will be available in the dining room throughout the day.
It's Lucky to Kiss a Stranger at McCormick & Schmick's on St. Patrick's Day! Share a kiss, spread the luck and win fun prizes. Enjoy traditional Irish fare like Corned Beef Sliders, Guinness Steamed Shrimp and Guinness Steamed Mussels available in the bar and Corned Beef Sandwiches, Corned Beef & Cabbage and Irish Stew available in the dining room. Guinness beer specials and McCormick & Schmick's signature St. Patrick's Day cocktails will be flowing throughout the day and night!
VLVT Sunday: Drag Queen Brunch w/ THE BRUNCHETTES – ST. Patrick's Day Celebration
Our Sunday Funday begins with BRUNCH AT VELVET LOUNGE! 11am-3pm each Sunday, Velvet prepares an amazing brunch with an endless gourmet buffet including made to order omelettes, pastas, meats, potatoes, seasonal pancakes, waffles, fresh fruit bagels and lox, and of course our popular bottomless mimosas… all included for just $25! How about a bloody mary? You can actually build your own Bloody Marys at our unique Bloody Mary bar!
Of course no brunch at Velvet is complete with an outrageous drag show! The BRUNCHETTES will have you singing, laughing and dropping your jaw through the start of your unforgettable Sunday!
This week's show includes:
– Landon Cider
– Pandora Mystere
– Ms. Luna
– Roxxy C. Moorecox (North Carolina)
Due to popular demand, we have two seatings to better serve you! Make your reservations for either 11am or 1pm now by calling 714-232-8727 EXT. 4
> ENDLESS GOURMET BUFFET
> BOTTOMLESS MIMOSAS
> BUILD-YOUR-OWN BLOODY MARY BAR
> LIVE DRAG SHOW BY THE "BRUNCHETTES"
> NO COVER CHARGE
> HUGE PATIO
Velvet is O.C.'s newest all gay restaurant & nightclub, featuring a full menu, friendly bar, comfortable lounge, huge patio, and an amazing dance floor. Centrally located in OC, Velvet is located on a quiet street, steps away from great restaurants and art galleries, in the revitalized Santa Ana Art District.
O.C.'s NEW GAY RESTAURANT & NIGHTCLUB NOW OPEN DAILY 4:30PM – 2:00AM!
VLVT | Velvet Lounge
416 W 4th St., Santa Ana, CA 92701
Join our Facebook Group: http://www.facebook.com/groups/velvetoc/
Like our Facebook Page: http://www.facebook.com/velvetoc
Free passes, discounts, and more info at: http://www.VelvetOC.com/
St. Patrick's Day Celebration at the Downtown Disney District
Put on your greenest garb and get ready for some St. Patrick's Day fun! Feast on authentic Irish food and beverages, as well as some that are inspired by this festive celebration that has everyone seeing green.
Dates: March 15-17, 2013
Get in the St. Patrick's Day spirit with Irish-themed specialty food & drinks and live entertainment:
Food & Beverage
House of Blues
Corned Beef & Cabbage with Roasted Red Potatoes and Green Beans
Sheppard's Pie
Chocolate Chip Mint Ice Cream
Pint o' Green Beer
"Kiss Me I'm Irish" Martini
Guinness and Jameson Shot Special
Catal
Guinness Beer and Irish Cheddar Dip
Potato Leek Soup
Black and tan Battered Fish and chips
Corned Beef on Rye Open-faced Sandwich
Whiskey Bread pudding
Click here to read the rest of this article about St. Patrick's Day at Downtown Disney.