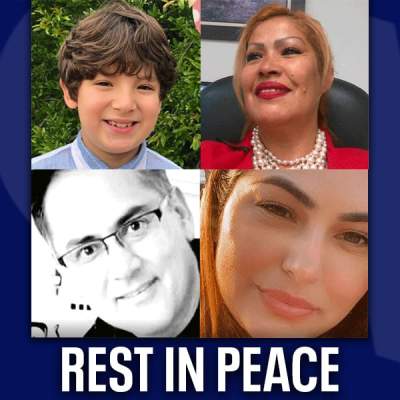 The identities have been confirmed for the four victims killed in Wednesday's tragic incident at 202 W Lincoln. Those deceased include 28 year-old Genevieve Raygoza, 50 year-old Luis Tovar, 9 year-old Matthew Farias and 58 year-old, Leticia Solis Guzman, according to the Orange Police Department. The 9-year-old boy's mother Ismeralda Tamayo is believed to be the lone survivor of the shooting. She remains in the hospital in critical condition.
Thalia Tovar,  the daughter of Luis Tovar, and sister of Genevieve Raygoza, has started a GoFundMe page to help pay for for funeral services and medical expenses for all the families affected.
Thalia's statement from her GoFundMePage:
We are so deeply saddened by the loss of our father, sister, and close family friends. We can use any and all support during this time. We are hoping to raise enough to help all of the families because my dad wouldn't have had it any other way. – Vania Tovar (Daughter to Luis & Sister to Genevieve)

Genevieve Arlene Raygoza was an amazing mother, wife, sister, daughter, aunt, and loving friend. She leaves behind two beautiful boys who will be looked after by their father, Armando Raygoza. She had a smile that could light up any room and a caring nature of putting other's needs before hers. Although her life ended prematurely, she made a huge impact in the lives of those who were fortunate to call her a loved one or a friend. She will be greatly missed, but her memory will live on in our hearts forever. We love and miss you, Gen! – Armando Raygoza (Husband to Genevieve).
In related news, Aminadab Gaxiola Gonzalez, the suspect in this week's mass shooting in Orange, is facing several felony charges per our previous article posted earlier today.