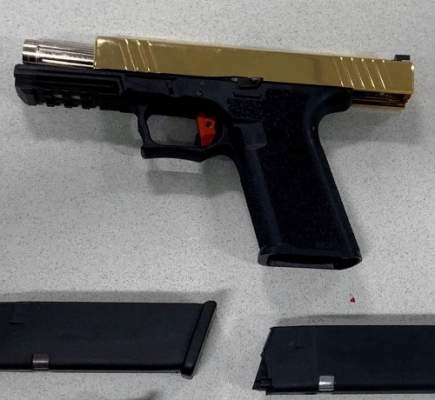 SAPD patrol officers responded to assist Orange County Probation who conducted a compliance check at the residence of a known probationer/gang member.
During the search of the residence, a magazine and single bullet were located in a drawer inside of a bedroom.
The probationer admitted to being in possession of a .45 caliber handgun with multiple illegal extended magazines.
Further inspection of the handgun revealed it to be an undetectable prohibited firearm (ghost gun).