On 01/04/2022, a local auto dealership on Harbor Blvd., in Santa Ana, caught fire causing damage to several structures and vehicles in the lot as well as an adjacent mobile home park, as we reported in an earlier post.
Video surveillance caught the suspect at the location moments before the fire and he is believed to be involved in the arson.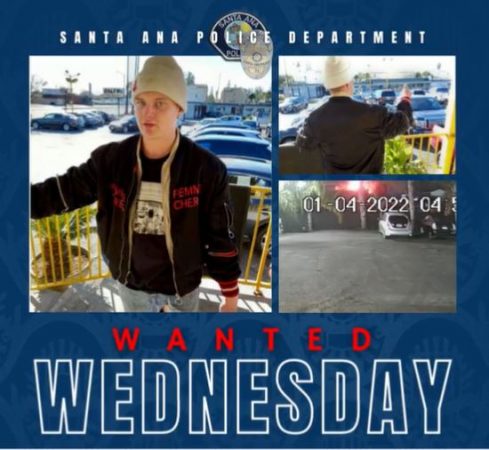 Anyone with information on the identity or whereabouts of the suspect is asked to contact Detective A. Castro at 714 245-8345 or at acastro@santa-ana.org.