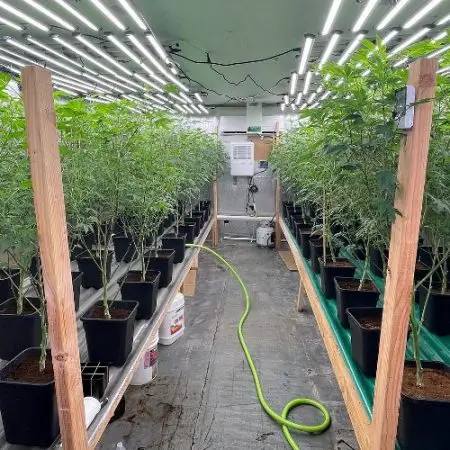 Today, SAPD Vice Detectives, Directed Patrol Officers, and Code Enforcement Inspectors served a search warrant on a suspected illegal residential marijuana cultivation in the 2300 block of North Linwood, a few blocks west of Portola Park and near a U.S. Postal Service branch on Grand Ave.
Police personnel detained 3 adult females and 1 adult male.
The officers also discovered a small child living in these deplorable conditions. Child Social Services was called to help ensure the child's safety.
The investigation is ongoing to determine everyone's association with the residence and the illegal cannabis cultivation.