Santa Ana Police Department
Advisory: SAPD Detectives Request Media Ana Publics Assistance in Identifying Suspect Wanted In Sexual Batteries
The Santa Ana Police Department is seeking the public's help identifying the person responsible for committing two sexual batteries in the area of McFadden Avenue and Raitt Street in Santa Ana. The first assault occurred on September 4th, 2015, and the second occurred on January 1st, 2016. The assaults have taken place between the hours of 10:00 p.m. and 11:30 p.m.
On both occasions, the suspect approached a lone female walking at night. The suspect engaged the victims in conversation prior to the sexual battery.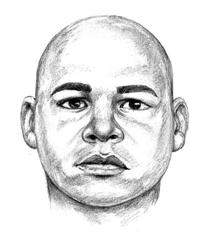 The suspect is described as a male Hispanic between 24 and 29 years old, 5'04"-5'08" tall and weighing between 150 to 165 pounds.
If you believe you have seen the above suspect or have any information related to the crimes, please contact Detective Corporal Javier Aceves at 714-245-8542 or Orange County Crime Stoppers at 1-855-TIP-OCCS.
The Santa Ana Police Department would like to remind the public stay vigilant, walk in pairs, and have a plan if confronted by an unknown person.
###