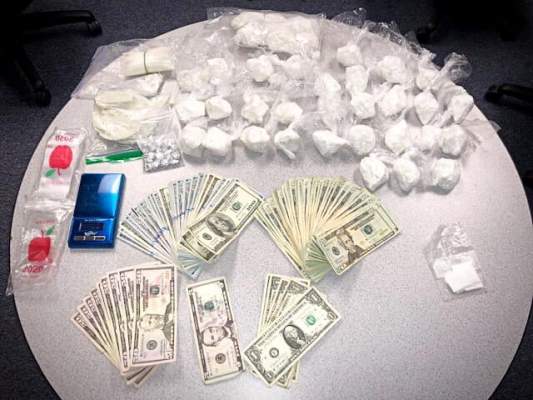 The Garden Grove Police Department got a tip about a suspect who was selling narcotics in their city.
Garden Grove Community Impact Unit (CIU) officers initiated an investigation and over the weekend, the suspect was seen leaving his residence. A vehicle was stopped and a search was conducted.
With the assistance of the Special Investigation Unit (SIU), a search warrant was then served on his house.
The SIU officers found 1,078 grams of cocaine hydrochloride, 309 grams of cocaine base, 66 MDMA pills, $4,670 in cash and evidence indicative of a cocaine conversion lab was also located and seized.
The suspect was subsequently arrested and booked.
The suspect was not identified by the Garden Grove Police.