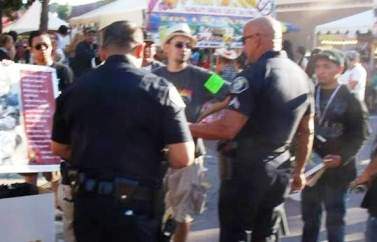 The Measure CC campaign (Santa Ana Medical Marijuana Initiative) were all set to run a booth at this weekend's Fiestas Patrias event in Downtown Santa Ana when they got a call from Santa Ana Parks and Recreation Director Gerardo Mouet.
Mouet cancelled their booth.  He said that it was not his policy to allow any political booths.  The Measure CC campaign director had previously been told by another City of Santa Ana employee that he got an internal email that stated that the Measure CC booth would be a "public safety risk."
The Measure CC campaign was previously told that it would be okay for them to participate in the Fiestas Patrias event as their goal was to register and educate voters.
As of yesterday the City of Santa Ana has not returned the check that the Measure CC campaign submitted for the booth.
I have to call BS on this entire mess.  This is a free speech violation by Mouet and he and the City of Santa Ana will be very lucky if the ACLU doesn't sue them on behalf of Measure CC.
The City of Santa Ana has no ordinance or regulations about booth participants.  This is all on Mouet.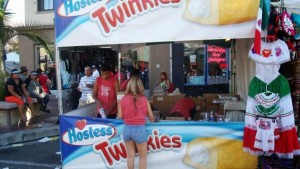 I attend the Fiestas Patrias event every year.  The booths they are sold to all sorts of businesses, from questionable personal injury lawyers to food companies that give out samples of all sorts of processed junk food.  Why not allow political booths?  Are you kidding me?  The people of this city desperately need more info about who is running for what.  Why shut out the political organizations and candidates?  The only reason to do that is to protect the incumbents!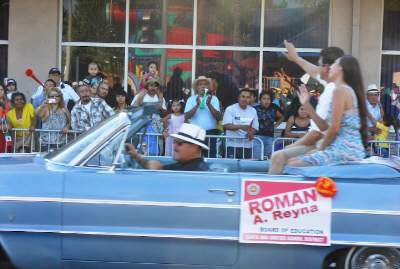 By the way there is a parade at the Fiestas Patrias every year and guess what?  Every damn politician in Santa Ana will be riding in the parade promoting themselves!  But they won't allow their political opponents to do so!  Are you kidding me?  This is a civil rights lawsuit waiting to happen!
The City of Santa Ana has their own medical marijuana initiative you see and they don't want to allow the competition to reach out to the public.
Well all of this is unconstitutional. It is an abridgment of free speech. And if you think the City will allow Measure CC supporters to promote their initiative as they walk about the event think again.  I saw the cops rousting those who were doing that last year.  See the picture atop this post.
This is ridiculous.  Mouet must reverse his decision and for that to happen we need you, our readers, to blast the City Council yet again.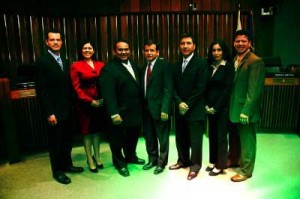 Here is the contact info for our City Council: