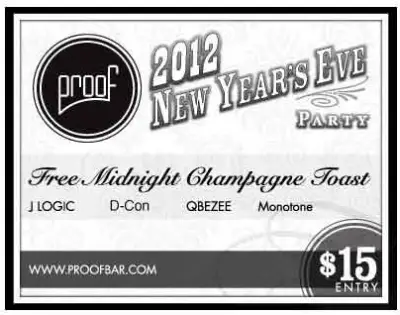 A Cover Charge at Proof?  No bueno!
UPDATE: Santa Ana City Manager Paul Walters sent me an email today confirming that the City is looking into the issues raised in this post!
Chapter One: the Modern Local, a restaurant in Downtown Santa Ana, is promising a fun night tonight, which includes dancing – as per their Facebook event page.  However, I am told that their Conditional Use Permit (C.U.P.)  does NOT allow dancing.  As far as I know, they did not petition the Santa Ana Planning Agency for an exception.
You may recall that one of the owners of Chapter One went off on Mexican owned businesses in Downtown Santa Ana, a few months ago, when he questioned the number of Quinceanera stores in the Downtown area.  Well, I guarantee you that none of those shops will be flouting the law tonight! Continue reading→