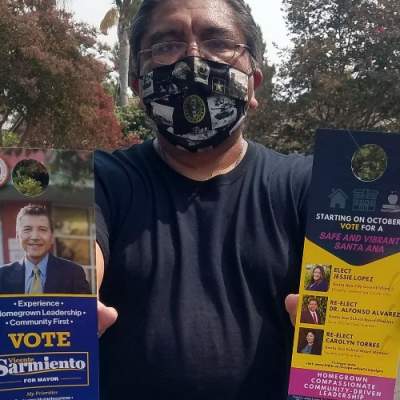 Three SAUSD School Board Trustees are running for reelection in the Nov. 3 General Election – Dr. Alfonso Alvarez, Dr. Rigo Rodriguez and Carolyn Torres. Three challengers will try to beat them, including Cecilia Aguinaga; Judith Carillo and Oscar Reyes.
It is extremely difficult to unseat incumbents. All of the incumbents work in education. Torres is a public school teacher in Anaheim. Rodriguez teaches at Cal State Long Beach and Alvarez is a school counselor. All three have been endorsed by the Santa Ana Teacher's Union.
Alvarez and Torres are also backed by what appears to be a far left organization that is also supporting other local progressives in the Nov. election.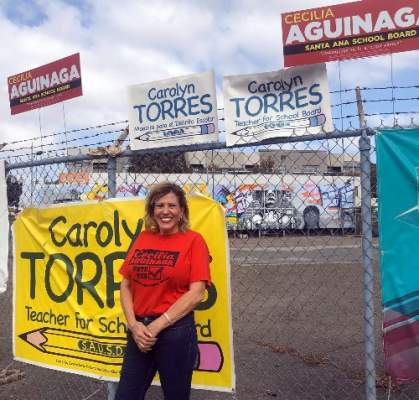 Aguinaga is a realtor who has run for the SAUSD School Board several times. She is also a former fifteen-year SAUSD Parent Coordinator. She serves on the O.C. Vector Control Board of Directors and is the Vice-Chair pf the Santa Ana Community Housing Redevelopment Commission. She ran in the last election with a lot of support from the Santa Ana Police Union but did not prevail. You can read her candidate's statement here.
Carillo, according to her candidate's statement, is a Health Education Advocate. She is an SAUSD grad who went on to receive her bachelor's degree from Allegheny College in Pennsylvania. She is calling for a top-down public audit of all SAUSD spending, which is probably a very tood idea.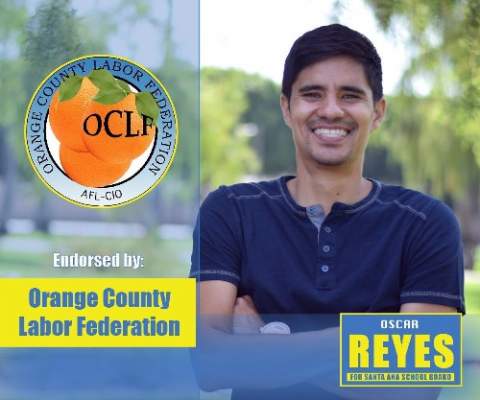 Reyes offers perhaps the most interesting story. He is a graduate of Saddleback High School who went on to earn a degree at UCLA then played pro soccer in Europe and then he was scouted to play professional beach soccer with the U.S. National Team where he played in his first World Cup in 2019.
Reyes then started his own company, King's Pro, Inc. which specializes in custom shin guards for soccer players.
He is now a substitute teacher at Carr Intermediate and a soccer coach.
According to Reyes' candidate statement he is endorsed by Valerie Amezcua, John Palacio; Santa Ana City Councilman David Penaloza, former Santa Ana Councilwoman Michele Martinez and RSCCD Trustee Zeke Hernandez as well as former RSCCD Trustee Alfredo Amezcua.
You can learn more about Reyes on his website.