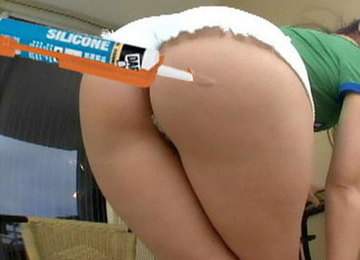 Santa Ana police are investigating the death of a 40-year-old transgender man who died at 7:06 p.m. on Jan. 21, from complications related to an injection received at a "silicone party" in the city, according to the O.C Register.
The victim attended the party sometime in December at an unknown location in Santa Ana where she "received some injections in the buttocks area for cosmetic reasons," said Corp. Anthony Bertagna, with the Santa Ana Police Department, according to KTLA.
But she entered a hospital with respiratory problems on Jan. 1 and was pronounced dead at 7:06 p.m. on Jan. 21. Her death prompted hospital officials to contact the Orange County coroner, which found she died from silicone embolism syndrome. The coroner then notified the Santa Ana Police Department, according to the OC Weekly.
Silicone injections at parties can cost $400 to $1,000, depending on how many people show up for a shot, according to the SAPD.  That sounds like a lot but is less expensive than legitimate, safe plastic surgery.
Anyone who can help investigators is asked to contact Orange County Crime Stoppers, even anonymously, at 855.847.6227 (855-TIP-OCCS), via occrimestoppers.org or by texting to 274637 (C-R-I-M-E-S) from a cell phone. (All text messages should begin with the letters "OCCS").