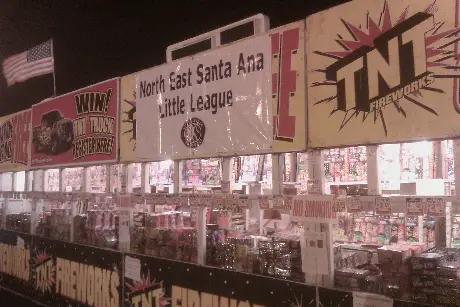 You can still buy and use safe and sane fireworks in Santa Ana – and the place to buy them is the North East Santa Ana Little League TNT® Fireworks stand over on Grand Ave., at 1008 E. 17th St., in Santa Ana, at the shopping center formerly anchored by Food for Less.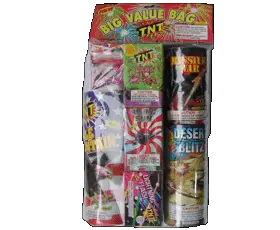 There are a lot of specials right now including:
Buy One, Get One Free, while supplies last
$5 Fireworks – 26 items for under $5, including Black Widows for $3, Aquarium Fountains for $3, the famous "Piccolo Petes" for only $4.99 for a six pack, Viva el Futbol for only $4, Orchid Fountains for only $2, TNT® blasts for $2.99, and Crazy Eyeballs for $2.99
Save up to 35% off Assortments, from as low as $19.99 all the way up to the Big Bang, a $730.70 retail value for $500.
Plus you can win an American Pride Asssortment, valued at $131.90
and be sure to pick up a TNT® Grand Finale, so you can end your home fireworks show with a blast – Get the TNT® Delirium, packed with 500 grams, for $45.99, or the Star Voyager – also with 500 grams – for $29.99, or the affordable Pyropalooza, for only $19.99.
All all new for 2011: the Orchid Fountain for only $2, the Main Squeeze (Buy One, Get One Free) for only $19.99, and the Home Run, for $9.99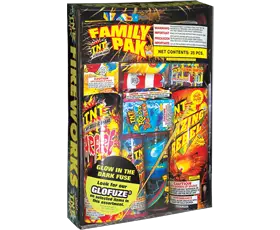 TNT® guarantees NO DUDS!  And you can enter to win a pickup truck at the NESALL TNT® Fireworks Stand!
TNT® Fireworks is the largest distributor of 1.4G Class C Common Fireworks in the U.S. As a leader in wholesale distribution for 1.4G Class C Fireworks for over 50 years, TNT® Fireworks (TNT®) makes it a policy to give each customer individual programs tailored to fit their customer base needs. In order to live up to this policy, TNT® is dedicated to their mission for Commitment, Quality, and Teamwork at all times.
The most recognizable brand in the marketplace, TNT® appeals to the consumer. The attractive packaging/signage reflect their "deep discount value pricing concept." The packaging also reflects innovative items such as the TNT® patented glow-in-the-dark GLO-FUZE™, promoting family fun and safety.
TNT® Fireworks is the largest distributor of sparkler assortments and fireworks in the world.
TNT® is responsible in governmental affairs regarding fireworks codes; TNT® partners with the local government to implement safety and educational programs in schools.