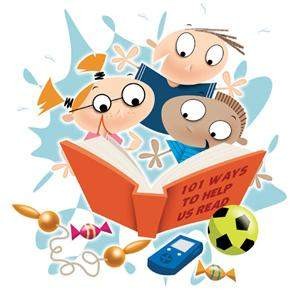 FOR IMMEDIATE RELEASE
Contact: Deidra Powell, Chief Communications Officer , (714) 558-5555, (714) 673-4995
Media Advisory: SAUSD Launches "Read Santa Ana Read" to Increase Literacy
Community Volunteers Tutor First Graders Remotely through Online Tutoring Program
(Santa Ana, CA) – With the goal of every child reading at grade level by the end of the third grade, the Santa Ana Unified School District, with the partnership of Innovations for Learning, and the support of Orange County United Way, will launch "Read Santa Ana Read," a volunteer program supporting nearly 250 first graders at reading during the 2015- 2016 school year. "For 30 minutes once a week, volunteers from the community can help a child learn to read without ever leaving their desk. Through an online tutoring program, Tutormate, volunteers will be able to interact with our students remotely from their computers and tablets and tutor and encourage them to become strong readers," said, Michelle Rodriguez, Ed.D. Assistant Superintendent of Teaching and Learning of the Santa Ana Unified School District.
Through its "FACE 2024" community-wide action plan, Orange County United Way is partnering with targeted schools, school districts and non-profit organizations in the effort to cut the high school dropout rate in half by the year 2024. Early grade reading is a vital component of that effort. "We're pleased to partner with Santa Ana Unified to ensure that students can read by the end of third grade, an important stepping stone on the road toward graduation," announced Max Gardner, President and CEO of Orange County United Way. Last year, United Way launched the countywide "Read Aloud 15 Minutes" public awareness campaign to promote the importance of grade level reading by 3rd grade.
Prospective volunteers are invited to attend an informational session to kick off the program, Wednesday, August 12, 2015, from 11:30 a.m. – 12:30 p.m. at the Santa Ana Unified School District Central Office, located at 1601 East Chestnut Avenue in Santa Ana. For more information on the program or to RSVP, please call (714) 558-5679. If you are a representative from the media, and you are interested in covering this event, please call Deidra Powell-Williams, Chief Communications Officer of the Santa Ana Unified School District, at (714) 673-4995 or by email at deidra.powell@sausd.us.
The Santa Ana Unified School District educates approximately 53,000 students at 56 school sites throughout the Santa Ana community. The K-12 school district is the largest in Orange County and the second largest employer in Santa Ana, with approximately 4,500 educators and staff members. Contact us at 714-558-5555, or pioinfo@sausd.us. For more information about our schools, visit www.sausd.us.
Since 1924, Orange County United Way has been working to improve lives and strengthen our community by mobilizing the caring power of Orange County and focusing on the building blocks for a good quality of life: Education, Income, Health and Housing. By investing in Orange County children, families and individuals, we help them create pathways to self-sufficient lives. In short, we help people help themselves. Through our 10-year community-wide action plan, "FACE 2024" (an acronym for Fund, Advocate, Collaborate, Educate), we collaborate with local businesses, community organizations, governmental agencies and individuals to make a long-term measurable difference in the lives of local individuals and families. To learn more or to join our movement, visit www.unitedwayoc.org.
To stay connected with the news and events occurring in the Santa Ana Unified School District Schools, download our mobile app in the Apple and Google Play Store and follow us on Facebook and Twitter.
###