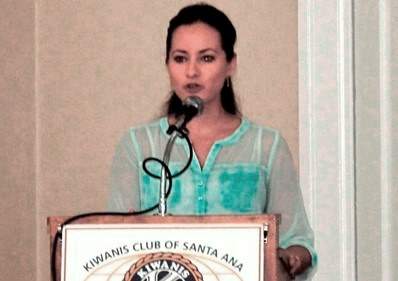 Human Rights now on the Radar in Santa Ana
The Santa Ana Kiwanis Club addresses Human Rights as the UN International Human Rights Summit approaches this August
SANTA ANA, CA – Aug. 6, 2015 – Admittedly, human rights are not acknowledged around the world. Here in Santa Ana, the issue is now on the radar with the Kiwanis Club.
Last week the Santa Ana Kiwanis Club welcomed the Executive Director for the Youth for Human Rights International's Orange County Chapter, Oriana Cordero Dernehl, who works to educate youth about human rights.
"I have seen how people change by knowing these human rights and teaching them to others. After my presentation, several leaders approached me because they want presentations in their own churches and groups. This year is the 70th anniversary of the United Nations and it is more important than ever for each of us to know what our rights are."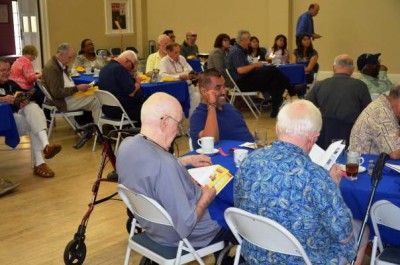 Ms. Cordero Dernehl presented the Universal Declaration of Human Rights to the Kiwanis Club, which contains 30 basic Rights that every person is entitled to as a human being. These were shown in the form of public service announcement videos created by Youth For Human Rights International. Such rights include: being Born Free and Equal, the Right to Life, No Slavery, No Torture, Equality before the Law, Safe Place to Live, and the right to Privacy.
The story of human rights has been one of constant struggle and effort in educating others so that these basic rights do not become lost. The Universal Declaration of Human Rights was activated in 1948 as International Law in the United Nations. However, unfortunately not all countries recognize these laws yet.
A perfect example of this was witnessed last Thursday, when Mexico's National Human Rights Commission came forth to challenge the Mexican government's official version of what happened to 43 missing college students, said to be killed and incinerated last September in Guerrero, Mexico. Incidents like this one drive home the dangers of ignorance of one's own rights.
For further information on human rights awareness for youth and to see the public service announcement videos, visit www.youthforhumanrights.org.
###