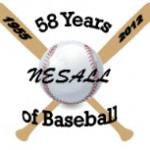 Kids in Santa Ana are getting ready for a new season of Little League baseball, but in North Santa Ana they are now split between an upstart Santa Ana Pony League that ousted the Northwest Santa Ana Little League, and the historic Northeast Santa Ana Little League.
As a Little League parent I always dreaded visiting the Northwest Santa Ana Little League.  Many of the parents were too competitive.  My son played at the AA level last year and at one game against a Northwest team the manager of the team was so rude to the umpire that I sought out the Northwest duty officer.  She told me this was none of my business.  I later sent an email to the Northwest board and they blew me off.
So when I heard that the Northwest League was switching to the Pony League I figured, "good riddance!"  But they are cannibalizing kids from our area, as Pony can take kids from anywhere in Santa Ana.  However NESALL is fielding teams at every level this year and our T-ball teams have really exploded, which bodes well for the future of Little League baseball in Northeast Santa Ana.
So why did the Northwest parents switch to Pony?  According to a Santa Ana Pony press release:
Carlos Nava, president of SANWLL, its board members and several coaches spearheaded the transition of SANWLL to Santa Ana Pony Baseball after noticing a significant drop off in the number of youth baseball players and teams throughout all Santa Ana leagues. With the participation drop off, all Santa Ana little leagues are smaller, making the teams less competitive when competing against teams from surrounding cities. The dwindling numbers are principally due to the number of Santa Ana youth leaving to play Pony and/or travel ball in surrounding cities such as Irvine, Tustin, Garden Grove and Fountain Valley. Pony baseball uses rules which more closely resemble Major League Baseball and which help build and develop players to have a more comprehensive understanding of the game, giving players the tools to compete and increasing their chances to play at high school and college levels. Most importantly, Santa Ana Pony Baseball will help retain players enjoying the sport within Santa Ana. Players and parents will now be able to choose between Pony and Little League to find a better fit for their child.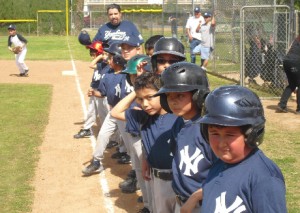 I don't agree with Pony's contentions.  The poor economy has had more to do with kids quitting Little League than anything else.  And we are now competing with soccer and basketball leagues as well as football and flag football.  Kids have a lot of options today.  Some kids prefer faster sports.
Should little kids start off with Major League baseball rules from the start?  I don't think so.  Pony starts teaching Major League style baseball rules at the age of 9 years old versus Little League that typically starts at 13 years old.  According to one website I found, Pony lets kids pitch that are as young as 7.  That's not right!
Little League is all about teaching the kids and having fun.  Pony is way too serious in my opinion.  The attitude I saw last year at the Northwest league was "win at all costs."  That is not that baseball for kids should be about.
I wish the Pony League luck but my son is staying at NESALL.  Our Opening Day is coming up on March 9 – and we can't wait!  Click here to like NESALL on Facebook.