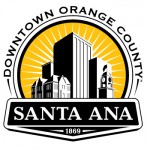 Santa Ana has been selected as the fourth safest city in the United States of America, by Forbes.
To find America's 10 safest cities, Forbes looked at metropolises with populations above 250,000. They then ranked them by violent crime rates—the number of violent crimes (murder, forcible rape, robbery and aggravated assault) per 100,000 residents in 2010, as reported by the Federal Bureau of Investigation.
They also ranked each city on the traffic-fatality rate per 100,000 residents based on 2009 data, the most recent available, from the National Highway Traffic Safety Administration. They then averaged the ranking for each city to arrive at final scores. In the event of ties, the city with the lower crime rate got the higher ranking.
Here is the Forbes – America's five safest cities:
#5 Lincoln, NE
Car fatality rank: 1
Violent crime rank: 16
#4 Santa Ana, CA
Car fatality rank: 4
Violent crime rank: 11
#3 Honolulu, HI
Car fatality rank: 7 Violent crime rank: 4
#2 Henderson, NV
Car fatality rank: 5
Violent crime rank: 3
#1 Plano, TX
Car fatality rank: 6
Violent crime rank: 1
Kudos to Santa Ana's Chief of Police, Paul Walters, who is also our acting City Manager, and thanks to our Santa Ana Police Department, and our City Council for keeping us safe here in Santa Ana.