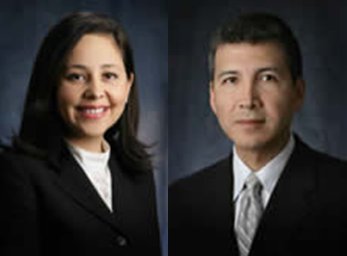 Thursday December 22, 2011, 8:18 AM
City of Santa Ana, Downtown Orange County
Advisory: Santa Ana City Council Reacts to Recent 'America's Safest Cities' Article by Forbes
SANTA ANA, CA (December 22, 2011) – On December 15, 2011, Forbes published 'America's Safest Cities,' which ranked the City of Santa Ana 4th in the entire country. In order to find the 10 safest cities in America, Forbes looked at cities with a population exceeding 250,000. The article then ranked the cities' using their violent crime and pedestrian fatality rates to arrive at the final ranking.
Upon reading the Forbes article, several Santa Ana Council members reacted positively to the findings.
Mayor Pro Tem Alvarez commented, "Santa Ana being recognized as one of the safest cities in the nation is a reflection of the many years of effective Santa Ana community policing law enforcement efforts in partnership with the District Attorney's office, FBI and the many community stakeholders. As chairperson of the public safety committee, I take great pride in our accomplishments and thank all those involved in a decade of work."
"Santa Ana is one of the largest cities in California. Because of this, we face big city challenges; however, in spite of those challenges we are proud to be ranked as one of the safest cities in the country," stated Councilman Benavides.
"As a member of the Santa Ana City Council, I am proud of the ranking because it shows that the residents and public safety have come together to show their commitment to making this great city safe." Councilwoman Martinez
Councilman Sarmiento added, "Forbes' recent article is a reflection of the positive steps taken by the council, on behalf of the community, to ensure that the city of Santa Ana is a desirable destination for all to enjoy."
For complete details regarding the article, go to:
http://www.forbes.com/sites/bethgreenfield/2011/12/15/americas-safest-cities/
Related articles/ stories:
http://www.ocregister.com/news/crime-332323-violent-cities.html
http://www.telemundo52.com/noticias/Santa-Ana-la-ciudad-mas-segura-136021038.html
https://newsantaana.com/2011/12/21/santa-ana-named-4th-safest-u-s-city-by-forbes/
###
For full details, view this message on the web.
Sent by City of Santa Ana, 20 Civic Center Plaza, 8th Floor/ P.O. Box 1988, Santa Ana, CA 92702