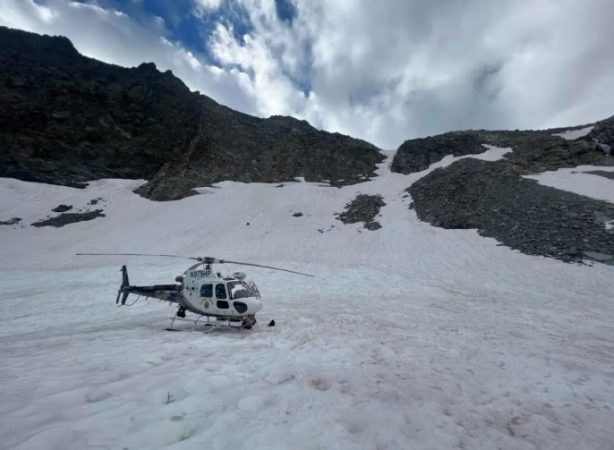 The body of Stephen Bloor, 57, of Santa Ana, was found on Saturday after he appeared to have fallen on a rocky slope in the Lake Tahoe area.
Bloor had gone missing while he was on a solo Sierra Nevada backpacking trip.
Bloor started his hike Friday, Aug. 18, from Devils Postpile, near Mammoth Lakes, and he planned to spend the first night at Garnet Lake, a 10-mile hike from Devils Postpile.
Bloor's last contact with his wife, was at around 6 p.m., after he had apparently left the main trail and was near Iceberg Lake, at 10,000 feet elevation and 3 miles southwest of Garnet, according to the O.C. Register.
The Mono County sheriff's office reported that Bloor's wife was not able to reach him by phone or through his satellite communication device after that, and the location transmitted by his Garmin device was not moving. She then called the sheriff to report that her husband was missing.
Searchers from the Sheriff's offices of Madera and Mono Counties and a CHP helicopter, found Bloor's body on the evening of Saturday, Aug. 19, on a steep boulder field near Iceberg Lake. Bloor had died, seemingly from injuries suffered in the tumble.
The recovery operation was postponed due to the danger presented by the weather associated with Tropical Storm Hilary. The Madera County sheriff's office reported that his body was flown out on Tuesday, Aug. 22.
Bloor appeared to live in the unincorporated part of Santa Ana near Tustin.