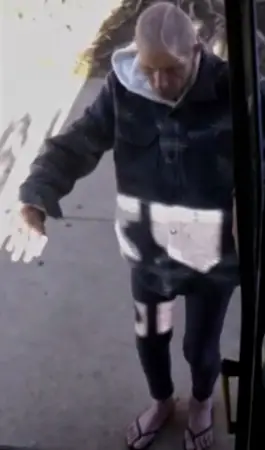 UPDATE – Richard Robert Leyva has been located in the City of Huntington Beach!
On 08/22/2023, at 07:17AM, Richard Leyva, a 57-year-old, was released from the Orange County Jail and he has not since contacted his family.
At 7:52PM, surveillance video captured him exiting an OCTA bus at the Newport Transportation Center located at 1950 Avocado Street in the City of Newport Beach.
Richard Leyva is legally blind and suffers from schizophrenia and dementia.
Description: Male, White, 5'09", 140 lbs, gray hair (shaved), partial skull missing, left eye blue, right eye brown, with a light brown complexion.
Last Seen Wearing: Blue and gray hooded flannel, gray leggings and black sandals
Anyone with information on his whereabouts is asked to contact SAPD Watch Commander at (714) 245-8700.