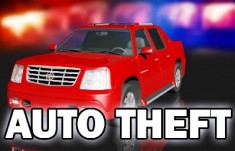 The SAPD are hunting for a male suspect in his mid-20's who took off after trying to cash a fake check yesterday, at a business located in the 1200 block of West Warner Ave., according to the O.C. Register.
The SAPD received a call about the suspect at about 5:54 p.m. Before the police arrived the suspect left the unidentified place of business and fled in a vehicle where a male driver and a female passenger were waiting.
The car crashed into several vehicles near St. Gertrude Place and Rosewood Avenue, and of course it turned out to have been reported stolen.
SAPD police officers found the driver and the female passenger in the damaged car. Not surprisingly they also found a handgun in the vehicle, according to the SAPD. The two suspects in the car were arrested.
The bad news is the guy who tried to cash the bogus check got away. Anyone with information about this case is asked to contact the Santa Ana Police Department at 714-245-8701.
This weekend has seen several shootings and two police pursuits of stolen cars – although inexperienced and ineffective SAPD Police Chief Carlos Rojas insisted in a ridiculous puff piece released to the press last week that crime is going down in Santa Ana.
This crime started in Santa Ana's Ward 4, which is represented by Council Member David Benavides, and ended in Ward 2, which is represented by Council Member Michele Martinez.