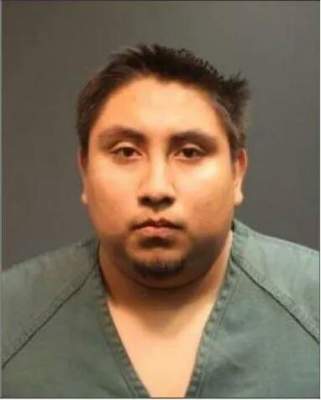 FOR IMMEDIATE RELEASE
Case # 14CF3934
November 16, 2018
MAN SENTENCED TO 27 YEARS TO LIFE IN PRISON FOR LURING MINOR BOYS INTO APARTMENT AND SEXUALLY ASSAULTING THEM
SANTA ANA, Calif. – A man was sentenced today to 27 years to life in state prison for luring minor boys into his apartment and sexually assaulting them.
Defendant: Edwin Damean Echeverria, 26, Santa Ana
Pleaded guilty on Oct. 22, 2018, to the following felony counts:
(16) Lewd act upon a child under 14
(5) Lewd acts upon a child
(3) Oral copulation of a minor
Sentence:
27 years to life in state prison
Mandatory sex offender registration pursuant to PC 290
Circumstances of the Case
From 2010 to 2014, Echeverria befriended and committed lewd acts on 10 minor boys in his neighborhood located at the 700 block of South Lyon Street in Santa Ana. Seven of the victims were under age 14.
One of the victim's family members reported the crime to the Santa Ana Police Department (SAPD), who investigated this case.
Further investigation led to the discovery of nine additional victims. SAPD arrested the defendant on Dec. 3, 2014.
Prosecutor: Senior Deputy District Attorney Lexie Elliott, Sexual Assault Unit