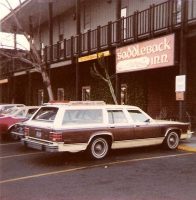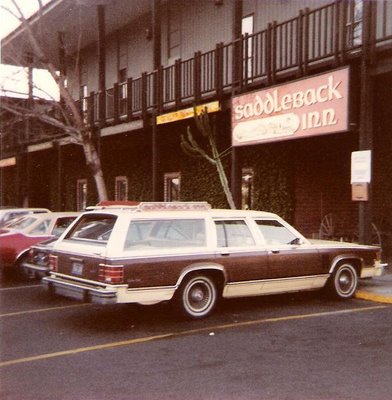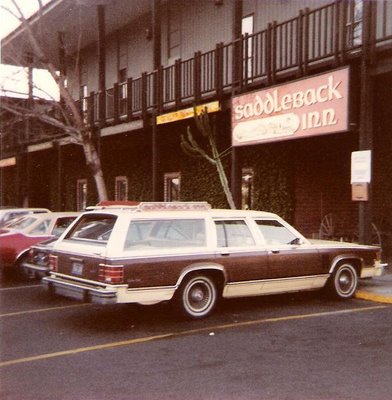 The Saddleback Inn, back in the day
I received an anonymous tip today advising that the residents of Santa Ana's Saddleback Inn have received 60-day eviction notices.
The tip blamed the City of Santa Ana and the landlord, insinuating that they are both working against these residents, who are poor and don't have a lot of options available to them.
I called Karen Haluza, at the Santa Ana Planning Department, and she said that the issue at hand is a law that has been on the books for over ten years.  The law stipulates that if residents at a Motel or Hotel stay for over thirty days, then that facility is in violation of the law.
The intention of this law is to assure that these residents are safe.  Motels and Hotels really are not designed to accommodate folks for such a long period of time.
Haluza said that she gave the owner of the Saddleback Inn the option of changing his property into apartments, which would have allowed long-term residency.  He rejected the option.
Haluza mentioned that another motel in town, the California Palms, on Harbor, did take this option and converted to apartments, offering affordable housing to folks who really needed it.
The Saddleback Inn is fairly dilapidated but the property is on First St., right by the 5 Freeway and the Santa Ana Zoo.  It surely is a valuable property.  It does not sit in the proposed Transit Zone, but it is very close to that area.
Haluza said the City of Santa Ana is trying to help the families at the Saddleback to find new accommodations, but there are few options in town.  She also said that several non-profits are already engaged in this process.
This is a tragedy, to be sure.  But the fault appears to lie with the Saddleback Inn's landlord.  For whatever reason he is not willing to spend money on his property, apparently.  So now it will return to being a cheap motel.  But in 60 days it is going to be empty.