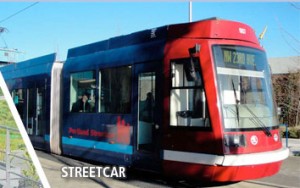 You are invited to attend an Open House to  receive the most up-to-date information on the Pacific Electric Right-of-Way (PE ROW) /West Santa Ana Branch Corridor study.
Southern California Association of Governments (SCAG) encourages you to become involved with the project planning by coming to learn about the evaluation results for the project alternatives. Ask questions, view displays and a presentation, and let us know what you think. Everyone is welcome!  Content presented at each meeting will be identical.
TUESDAY, MAY 15, 2012, 5:30 – 7:30 pm
Santa Ana Regional Transportation Center
1000 E. Santa Ana Blvd., Santa Ana, CA 92701 
WEDNESDAY, MAY 16, 2012, 5:30 – 7:30 pm
Garden Grove Community Meeting Center
11300 Stanford Ave., Garden Grove, CA 92840
SATURDAY, MAY 19, 2012, 1:00 – 3:00 pm
Walter Ehlers Community Center
8150 Knott Ave., Buena Park, CA 90620
TUESDAY, MAY 22, 2012, 5:30 – 7:30 pm
Japanese American National Museum
100 N. Central Ave., Los Angeles, CA 90012
WEDNESDAY, MAY 23, 2012, 5:30 – 7:30 pm
John Simms Park
16614 S. Clark Ave., Bellflower, CA 90706
THURSDAY, MAY 24, 2012, 5:30 – 7:30 pm
South Gate Park, Senior Center
4855 Tweedy Blvd., South Gate, CA 90280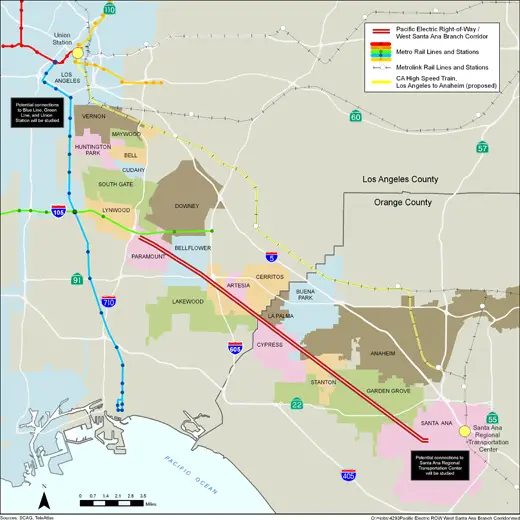 CONTACT US:
For more information about the study,  please visit www.pacificelectriccorridor.com or contact Philip Law, Project Manager, at 213-236-1841 or law@scag.ca.gov.