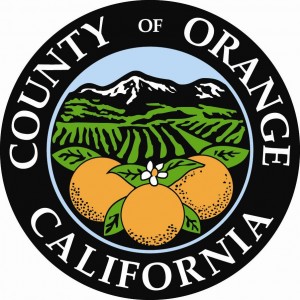 FOR IMMEDIATE RELEASE , June 29, 2010
Contact: Howard Sutter, 714.834.6203 office, Howard.Sutter@ocgov.com
Orange County Supervisors Approve 2010-11 Budget
(Santa Ana, CA) — The Orange County Board of Supervisors today approved a $5.5 billion dollar budget for Fiscal Year 2010-11.
The new budget includes 36 fewer employee positions than in FY 09-10, continuing a trend that has resulted in a decrease of more than 1,000 County employee positions since FY 07-08. In recognition of the impact of the continuing economic downturn on the County, the Board of Supervisors also extended through December 16, 2010 a resolution authorizing elected officials to contribute five percent of their salary to the County and extended a 5% pay reduction for County executive managers.
The adopted County budget demonstrates the Board's continued commitment to the safety and welfare of County residents while prudently using financial reserves to preserve essential County services. County officials are carefully monitoring progress toward agreement on a State budget that could dramatically impact many existing County programs.
The new County budget takes effect July 1, 2010.
# # #