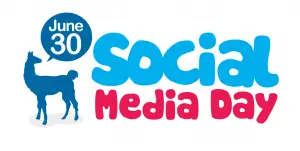 The Orange County Register has invited some of OC's foremost social media experts to speak at a meetup during the first-ever Social Media Day (June 30) at its headquarters, 625 N. Grand Avenue in Santa Ana,  from 3 p.m. to 6 p.m. If you are utilizing social networking to connect yourself or your business with communities of interest, you won't want to miss this event. The event is free and open to the public.
Speakers and the related session schedule are as follows:

First Session: "Tools and Tips"
3:00-3:10: Welcome from Register President and Publisher Terry Horne
3:10-3:20: Register's real estate columnist/blogger Jonathan Lansner (@jonlan) explains format, introduces speakers

3:20-3:30: Nancy Luna (@fastfoodmaven), restaurant/food columnist, Fast Food Maven, Orange County Register – "Facebook and Twitter: Tools for today's modern-day reporter"
3:30-3:40: Dustin Luther (@tyr), Internet marketer, 4realz Strategies – "Utilizing a blog for effective business branding"
3:40-3:50: Morgan Brown (@morganb), Co-Founder and Programming Director, Social Media Club Orange County – "Leveraging online video"
3:50-4:00: Rochelle Veturis (@rochelleveturis), PR Director, LPA architectural firm; "Putting a personal touch behind your social media efforts"
4:00-4:20: Q&A with first session panel
4:20: Break for food outdoors, visiting vendor booths and networking
Second Session: "Strategy"
5:00-5:10: Robert Watson (@TopBrokerOC), organizer of Orange County Social Media Mastermind Roundtable – "Executing a social media business plan."
5:10-5:20: Ted Nguyen (@tednguyen), Communications Manager, Orange County Transportation Authority – "Case Study: Utilizing social media for issues/crisis management."
5:20-5:30: Bryan Elliott (@bryanelliott), Web & Social Media Consultant; TV Host; Founder, LinkedOC – "Building passionate social communities"
5:30-5:40: Jim Marks (@jimmarks), Internet Strategy Developer, Virtual Results – "Conversation or Conversion? Tips to monetize your social efforts."
5:40-6:00: Q&A with second session panel
6:00 p.m.: Speaker sessions end. Food and networking to follow.
You will have a chance to feed your brain indoors and your belly outdoors. The following mobile, social-media-friendly food trucks have confirmed they'll be serving food in the Register's front lot for this event: Taco Dawg, Piaggio On Wheels, Calbi, Oh For Sweets Sake, and Tropical Shave Ice.  Bring a few bucks for the trucks – the participating vendors will charge for the food.
Community- and social-minded organizations such as CHOC and the Anaheim Ducks will also have a booth presence at this event.
You can RSVP by clicking the "I'm interested" button on the Register's Social Media Day meetup page.