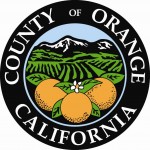 County Awarded $19.5 Million in Grant Funding for Homeless Services
(Santa Ana, CA) — The U.S. Department of Housing and Urban Development (HUD) has awarded $19.5 million to the County of Orange and its community partners for homeless housing assistance and other programs under the 2014 Continuum of Care grant competition.
"This much-needed funding will assist the County in our regional approach to helping move families and individuals out of homelessness and into self-sufficiency," Board of Supervisors Chairman Todd Spitzer said.
OC Community Services applies annually for grant funding to continue a host of critical homeless assistance programs, including the Shelter Plus Program administered by the Orange County Housing Authority and OC Health Care Agency. Shelter Plus provides rental assistance and supportive care to a targeted population that is both homeless and disabled, suffering from serious mental illness, chronic addictions or HIV/AIDS.
This year's funding is a direct result of the County's partnership with cities and homeless assistance organizations such as the Commission to End Homelessness and 211 Orange County, a nonprofit organization offering comprehensive information and referrals linking local residents to community health, human services and other support programs. This collaborative effort is part of a comprehensive plan aimed toward breaking the cycle of homelessness.
Since 1996, OC Community Services and its partners have successfully secured more than $206 million through the national homeless assistance grant competition. Among projects funded for 2014 include those operated by the County and 20 private non-profit organizations.
For a full list of the organizations and projects selected for funding, click here.
###