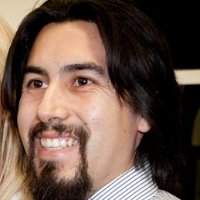 The Growth of the African American Community in Santa Ana
The Orange County Historical Society invites you to join us, February 12, 2015 at 7:00 pm at the Trinity Episcopal Church 2400 N. Canal St. Orange, CA 92865.
Historian Kevin Cabrera will discuss "The Growth of the African American Community in Santa Ana" at the next meeting of the Orange County Historical Society, to be held on Lincoln's Birthday, Feb. 12th, 2015, 7:00 p.m. (program begins at 7:30 p.m.) at Trinity Episcopal Church, 2400 N. Canal St., in Orange. This program is open to the public at no charge.
Cabrera writes, "The African American community in Santa Ana can be traced back to the 1900's. The 1920's brought upon a steady growth within the community. However, between 1950 and 1970 there was an exponential growth of blacks into Santa Ana, which ultimately comprised of two-thirds of Orange County's African American population."What were the factors that led to the enormous increase in population? Why did the bulk of the community migrate and reside specifically in Santa Ana? And how did the surrounding residents react to the influx of African Americans?
To answer these questions, Cabrera primarily utilizes personal narrative accounts of African American
oral histories. Combining oral history accounts with census data, Orange County Progress Reports, and
independent studies he asserts that Orange County's transforming rural landscape, economic opportunities, militarization, and race discrimination were factors that led to a highly concentrated African American Santa Ana community.
Kevin Cabrera is the Director of Collections/Curator for the Heritage Museum of Orange County and Archivist Assistant at the Santa Ana Public Library. He received his BA in History from Cal State Fullerton in 2011 and is currently on track to graduate with his MA in History from CSU Fullerton in May 2015 as an Elevar Scholar. Additionally, he is a first year graduate student in the Masters in Library and Information Sciences program at San Jose State University with an emphasis on Archival Management. Kevin's area of interest is in local and community history. Past research includes linking a tenant strike that occurred in Santa Ana in the 1980's to Immigration policies and the women activists that assisted in representing undocumented tenants. His research on Santa Ana's African American community is directed towards fulfilling his graduate requirements at Cal State Fullerton. His research begins with the 1920's and concludes in the 1980's focusing on postwar boom and the discriminatory issues that African Americans faced.
###