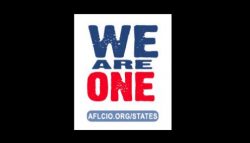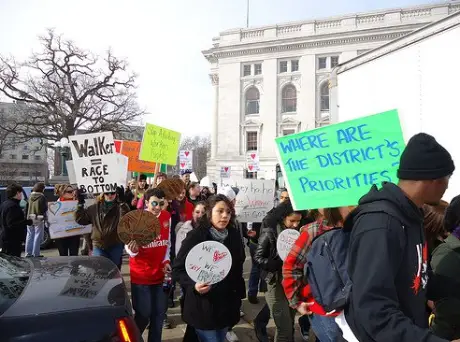 Have you been following the labor unrest in Wisconsin?  Their Republican Governor, Scott Walker, and their GOP-majority State Legislature are trying to get rid of collective bargaining for public employees in Wisconsin.
Walker has said without major concessions from state employees this year, Wisconsin will be forced to lay off 1,500 workers and reduce health care services for the poor, according to the Wisconsin State Journal, which also reported that the Wisconsin general fund has a deficit of $136.7 million, when you include about $200 million that Wisconsin has been court-ordered to repay to the state's medical malpractice fund, and $58.7 million in tax money owed to the state of Minnesota.  That is the figure Gov. Scott Walker has been citing as one reason for seeking to eliminate most public employee collective bargaining rights.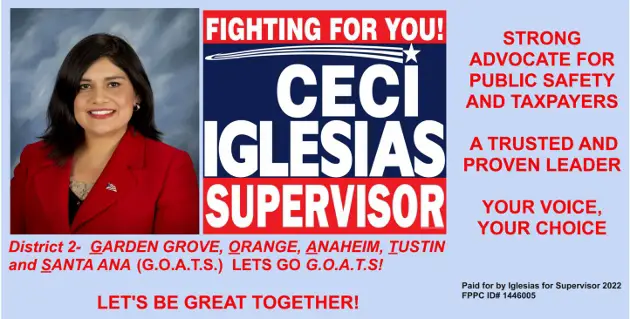 The O.C. Labor Federation has responded with this message to their members: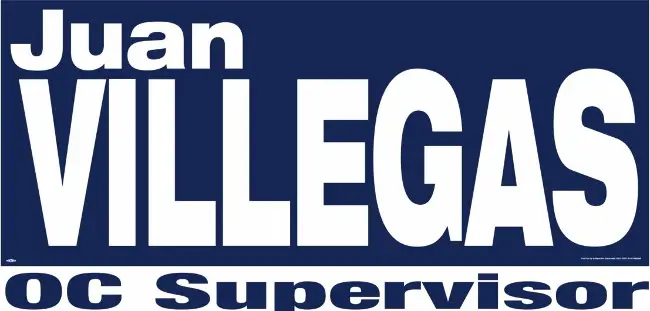 PLEASE STAY TUNED FOR AN ACTION IN ORANGE COUNTY IN SUPPORT OF WISCONSIN WORKERS PLANNED FOR NEXT WEEK. MORE INFORMATION TO FOLLOW.

Rallies. Crowds spilling into the streets. Seas of people marching together in solidarity. Every day this week, nonstop.
This isn't happening in Egypt…but in Madison, Wis.
Schools are closed. Workers, high school and college students, community members, religious groups and concerned citizens have dropped their daily lives to rally against Gov. Scott Walker's Draconian attacks on middle-class jobs and his proposal to strip Wisconsinteachers, nurses, social workers and other public employees of their collective bargaining rights.
Walker's immediate attack is aimed directly at some 200,000 public workers—but the brave men and women taking to the streets come from every walk of life and recognize that all working people—public and private sector—are in jeopardy. And they know that if we don't all speak out and stand together, we'll all be targets.
We've started a Facebook page where we all can post messages of support and solidarity for the protesters in Wisconsin—and all workers who are under attack in states across America.
Please like our "We Are One" Facebook page and post a message of solidarity.
Gov. Walker crossed a line with his Draconian plan, followed by an announcement that he had alerted the National Guard to be ready in case workers strike or rise in protest.
The last time the National Guard was used against public workers was the Postal Workers strike in 1970. The last time the Guard was called out in Wisconsin to quell a labor dispute was the 1934 Kohler strike by the UAW.
Please like our "We Are One" Facebook page and post a message of solidarity.
In Wisconsin, the workers who are under attack—and the communities that know and respect them—created such an outcry that all 14 Democratic members of the Wisconsinstate Senate left the Senate chambers in protest, indefinitely delaying a vote on Gov. Walker's anti-worker bill.
This is the kind of strength it takes to win—we need to raise our voices whenever and wherever attacks on workers occur. When we stand in solidarity with each other, we cannot be silenced.
Please show your support for workers who are under attack in Wisconsin and across the country:
Like our "We are One" Facebook page, and post a message of solidarity on its wall.
You also can join the conversation on Twitter.
Today, we are all Wisconsinites.
In Solidarity,
Manny Herrmann
Online Mobilization Coordinator, AFL-CIO
P.S. If you'd like to support the 14 brave Democratic members of the Wisconsin state Senate who walked out to stop a vote on Gov. Walker's bill with a contribution of any size, you can do that here.
If you make a contribution, be sure to go to the "We Are One" Facebook page and tell people you pitched in and where to donate.
ALSO: Assaults on workers' rights and freedoms aren't just happening in Wisconsin—they're happening in states from coast to coast. Whenever and wherever workers are under threat, they are rising to the challenge.
In Ohio, state senators have introduced a bill to eliminate collective bargaining rights for tens of thousands of workers—including nurses, firefighters and child care workers. But yesterday, more than 5,000 people flooded the Ohio state capitol building.
In Indiana, Maine, Minnesota, Missouri, Montana and New Hampshire, CEO-backed groups and legislators are working together to pass laws to lower wages, undermine benefits and weaken workers' collective bargaining power. But hearing rooms in state capitols are packed—overflowing with workers who demand their legislators stop these bills now.
And in Florida, the governor is leading a charge to force public employees to pay more into their pensions, while slashing taxes on Big Business. So workers are banding together to make sure we are not told to bear the brunt of an economic collapse that isn't our fault.
These are just some examples of what workers are facing right now. The challenges are daunting, but workers aren't sitting still. They need to know you have their back. Please like our "We are One" Facebook page, and post a message of solidarity.