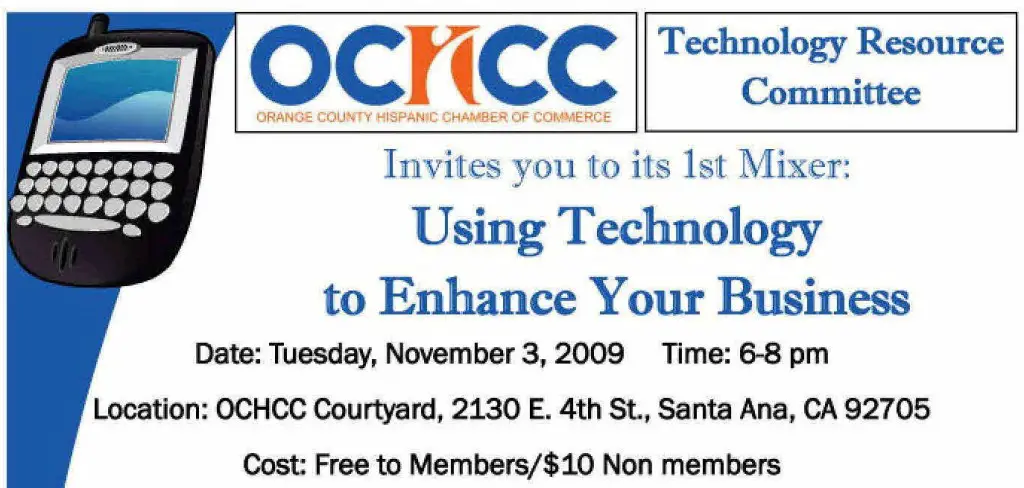 Don't miss this month's Orange County Hispanic Chamber of Commerce mixer, on Tuesday, Nov. 3, from 6 to 8 pm, at the OCHCC Courtyard, located at 2130 E. 4th St., in Santa Ana.  The cost if free to members or just $10 for non-members.
The mixer will feature a presentation by Oscar Madrid and Ana Aguilar, both of Verizon Wireless, and Maria de Lourdes "Lulu" Sobrino, founder and CEO of Lulu's Dessert Corp.  They will be talking about:
How to use the Internet on your PDA or cell phone to enhance your business
Case studies of how OC companies have done this to organize themselves, grow and succeed in small business
How one business owner used such technology to grow her business into a multi-million dollar enterprise.
Click here to see the flier about this mixer.
For information or to RSVP, call 714-953-4289 or e-mail the chamber at Mail@hcoc.org