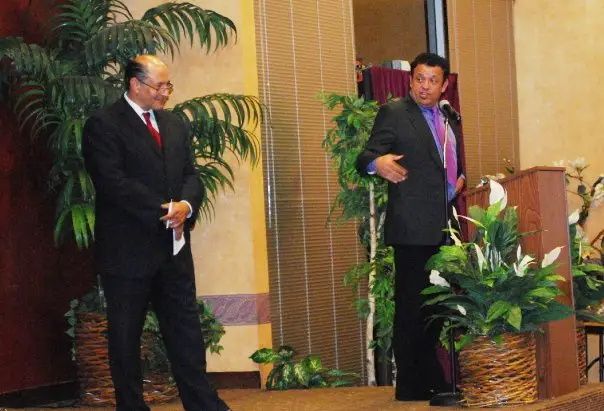 State Senator Lou Correa & Paul Rodriguez (Photo Courtesy of Allan H. Woo)
State Senator Lou Correa's "Taste of Orange County" fundraiser on Tuesday, Oct. 27, was a huge success.  Comedian Paul Rodriguez drove down from the San Joaquin Valley to talk about the water crisis in his area, caused by the Delta Smelt.  And he shared a lot of jokes with the audience.  Some of those jokes made Correa blush!
There were a lot of local leaders at the fundraiser, which was held at the Delhi Center, in Santa Ana.  They included Santa Ana Mayor Miguel Pulido and Assemblyman Jose Solorio.  Solorio's colleague, Assemblyman Hector De La Torre, drove down from Bellflower to support Correa and also to campaign for Insurance Commissioner.
Attendees were served Mexican street-style tacos and a buffet of Asian food.  By the time we arrived, the Asian food was gone but the tacos were terrific.  Drinks served included sodas, beer and a selection of wine.
Here are some more pictures to enjoy: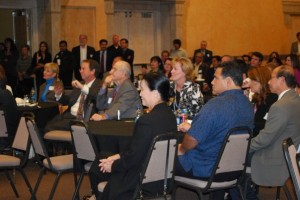 A packed house enjoys the Taste of Orange County (Photo Courtesy of Allan H. Woo)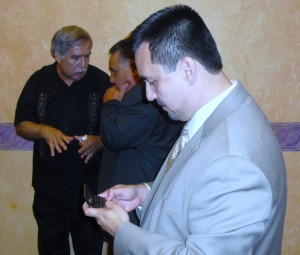 Hugh Nguyen, Candidate for Orange County Clerk-Recorder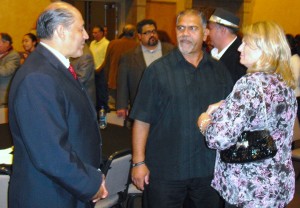 Correa and Joe Andrade, of the Logan Neighborhood (Photo Courtesy of Allan H. Woo)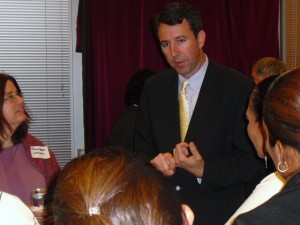 The ladies seem to like Insurance Commissioner candidate Hector De La Torre.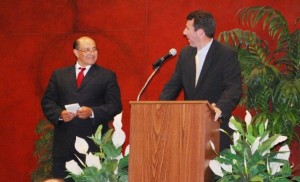 And Correa likes him too! (Photo Courtesy of Allan H. Woo)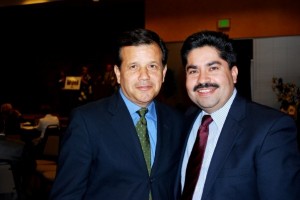 Santa Ana Mayor Miguel Pulido and Assemblyman Jose Solorio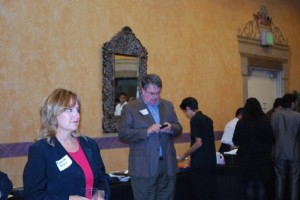 MWD Board Member Dan Griset, who once served on the Santa Ana City Council. (Photo Courtesy of Allan H. Woo)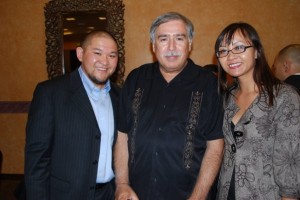 Democratic Assembly candidate Phu Nguyen; Centralia School Board Member Art Moreno; and Tammy Tran, from Correa's office (Photo Courtesy of Allan H. Woo)