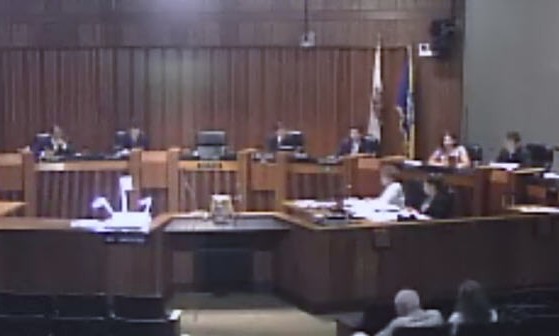 November 2, 2009
Contact: Jeff Rogers 323-627-0256
Layoffs in Santa Ana's City Workforce Threaten Public Safety While Hurting Spanish-Speakers and Economic Recovery

City Workers rally at City Hall with supporters to highlight effects of service cuts
SANTA ANA-Emergency calls placed to the Santa Ana Fire Department rather than 911 will be answered by an electronic menu rather than a live Receptionist after upcoming layoffs. While layoffs in Santa Ana's Planning and Building department will make it harder for Spanish-speaking builders, developers and homeowners to get plan approval and building permits-just as new building helps to fuel economic recovery in this majority Spanish-speaking city.
Santa Ana City workers represented by SEIU Local 721 and supporters from Latino Health Access, the Laborers and the Teamsters will gather at City Hall leading up to tonight's City Council meeting to call for alternatives to the cuts that will jeopardize public safety and hurt Santa Ana businesses.
Layoffs in the Police Department threaten the unsung support services that help to keep Officers on the street and the department serving the public.
WHAT: Rally to highlight effects of Santa Ana service cuts on public safety, businesses and Spanish-speakers
WHO: Santa Ana City workers
Latino Health Access
Laborers International Union
Teamsters
WHEN: Monday, November 2, 2009
4:00 – 5:00 pm
WHERE: Santa Ana City Hall
20 Civic Center Plaza
Santa Ana, CA 92701
VISUALS: City workers waving purples towels and carrying signs
Workers and supporters available for interview in English and Spanish.