Colectivo Tonantzin will hosting a screening of the film "Roadmap to Apartheid" on Saturday, Sep. 6, 2014, from 4 to 8 pm.
There will be:
Messages from Palestinian Organizations
A post movie discussion
Food and Drinks
Palestinian products for purchase
Education material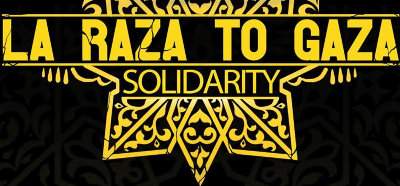 The movie we will be showing "Roadmap to Apartheid" explores the conditions Palestinians go through while under the occupation of Israel. The film reveals striking parallels between South African and Israeli Apartheid. The history of Palestine is similar to that of the Americas.
The event will be an experience that should give context to a conflict that can be linked to struggles around the world. The bringing together of our community with Palestinian organizations can enable those of us who care about these issues- a threshold towards the next action of solidarity.
The event will be held at El Centro Cultural de Mexico at 4PM to 8PM.
A suggested donation of $5 would be appreciated!
Orgs, volunteers, questions- Contact times138@riseup.net